This year 2022 marks the 70th anniversary of the China Council for the Promotion of International Trade (CCPIT), an institution aimed at strengthening the bonds of interests between Chinese and foreign businesses. The Conference on the 70th Anniversary of CCPIT & Global Trade and Investment Promotion Summit was held in a hybrid fashion virtually and in person on May 18, 2022, in Beijing, China.
Foreign dignitaries and heads of international organizations congratulated the CCPIT on its 70th anniversary.
More than 10,000 participants from 59 countries, regions and associations, representing governments, international organizations, business and legal communities, attended the conference and summit virtually or in person.
At the invitation of CCPIT and via the assistance of LES China, LESI President, Mr. Nakatomi Ichiro, attended the conference and summit virtually as a distinguished guest.
President of China, Xi Jinping, delivered a speech virtually at the conference and summit. Vice Premier of China, Hu Chunhua, attended and hosted the conference and summit in person.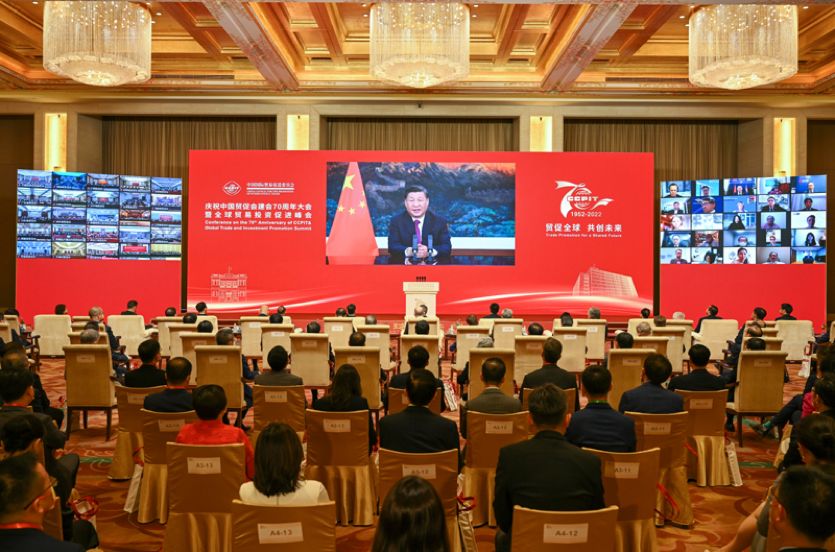 It was CCPIT that initiated the establishment of LES China. CCPIT has offered indispensable and sustained support to LES China over the years, helping LES China to host and organize events and activities. The LESI Annual Conferences in 1994 and 2016 were both held successfully in Beijing with the support of CCPIT.