We have developed a simple template to enable property owners and the general public calculate their indicative Land Use Charge (LUC) under the new law enacted by the Lagos state government.
You will also find links to my interview on Channels TV and an article by Kenneth Erikume published in the Guardian and BusinessDay newspapers on the subject.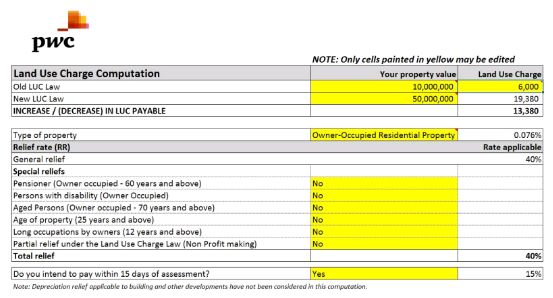 PwC Land Use Charge Computation Model_Mar2018
TV interview 1 TV interview 2 TV interview 3
The content of this article is intended to provide a general guide to the subject matter. Specialist advice should be sought about your specific circumstances.