The FIRS Circular reproduces some of the amendments to the SDA, such as the inclusion of electronic documents as instrument liable to stamp duties, electronic stamping and denoting of documents, and updates to the definition of certain terms.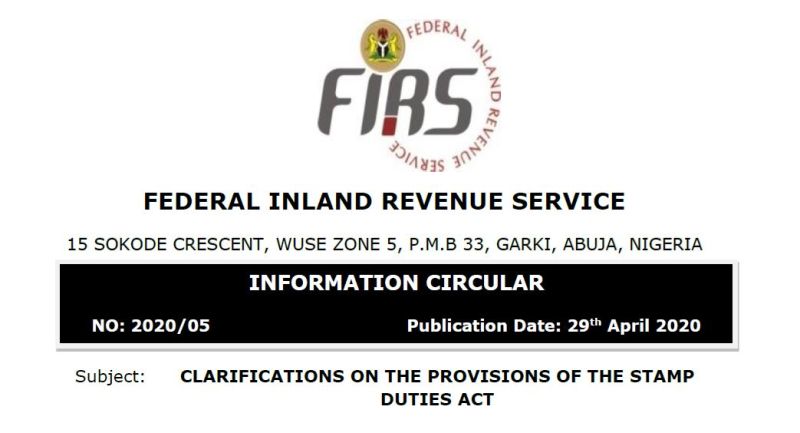 In the circular, the FIRS clarifies that stamp duties apply on written, printed or electronic dutiable documents and receipts, and provides examples such as e-mails, short message service (sms), instant messages (IM), documents on website or cloud-based platforms, POS receipts, and Automated Teller Machine (ATM) print-outs.
Read our alert and a copy of the circular for more information.
Download PwC Tax Alert_FIRS Finance Act Circular - Amendments to the Stamp Duties Act
Download FIRS Information Circular 2019 FA_Stamp Duties
Originally published 14 May, 2020
The content of this article is intended to provide a general guide to the subject matter. Specialist advice should be sought about your specific circumstances.