This is Part 2 of a 2 part series blog, which shall cover the problems plaguing the Esports arena and a detailed analysis of the South Korean gaming laws, which need to be inculcated in the Indian Esport legal diaspora to better regulate the booming field.
In Part 1 of the series, the authors gave an analytical view of the contractual issues which act as a hindrance to the smooth growth of Esports in India and compared India & South Korea's laws pertaining to the formulation and regulation of contracts.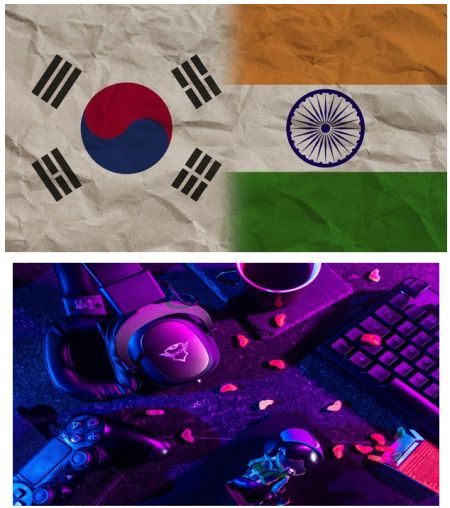 INTRODUCTION
In this series on the need for a Central Esports law in India, Part I analysed the contractual and labour issues in the Esport field. Now, in Part II, the authors shall analyse the malpractices prevalent in digitized sports and the provisions, or lack thereof, working in prevention of the same in India, as compared to South Korea, which has implemented the Game Industry Promotion Act, 2017. It shall also discuss the role of Intellectual Property in the arena of Esports.
Legal Provisions to Protect the Integrity of Esports
India
In order to stop match-fixing and other forms of malpractice in e-games, regulations are also necessary. Since esports are so unlike traditional sports, there exist different ways to cheat in them, mostly technological. Strict laws are needed to deter this as well as to punish offenders.
In India, there is no specific provision for hacking into esports applications like BGMI, FIFA Ultimate Team, Valorant etc. You either get banned by the operator of such an app for a few years, or your account gets deactivated. There is no other punishment. Sections 65 & 66 of the Information Technology Act, 2000 deal with the hacking of computer systems and source codes but there is no express or implied provision as to game hacking. Recently, BGMI introduced a device ban system for hacking or modification of the game.1 But still, these are mere in game rules without any serious punishment for the accused.
This demonstrates how outdated and in need of reform Indian legislation is with reference to esports. There are various nations with effective esports rules and regulations, if not a central esports law, in the world, South Korea being one of them.
South Korea
South Korea is one of the best performers in Esports tournaments and has some of the best teams in the world. With such a competitive environment, hacking & cheating to destroy the integrity of the game is a common issue there. To curb this, the Government has taken serious steps involving imposing hefty fines and jail terms.
Boosting for Profit- Boosting for profit (when a gamer logs into another gamer's account to play a ranked game to increase their ranking) is punishable by up to 2 years in jail and KRW 20 million ($18,000) fine under the Game Industry Promotion Act 2017.2
Social Security System Based login- The Game Industry Promotion Act, 2017 provides for a login system through the registered Social Security ("SSIN") of the players engaging in eSports. This allows the authority to track players who have indulged in harmful in-game practices as per the Act and punish them accordingly.
Punishment for hacking- In December 2016, due to the rise in hacking activities in online gaming, the South Korean Parliament passed an amendment to the Game Industry Promotion Act, 2006 making it illegal to produce and distribute software that is against the terms of service and the game publisher policy. Aimbots, hacking software, scripters, and cheats fall under the amendment and the punishment for hacking is a fine of up to $43,000 or 5 years in jail. This definitely should not be taken lightly if someone tries to pursue a path toward video game hacking.
Intellectual Property Rights in Esports
India
Copyrights Act, 1957 - According to Section 2(d)(vi), an "author" is defined as the person who creates any literary, dramatic, musical, or artistic work that is computer-generated. In light of this, the Gaming company or publisher would be considered the author in the context of Esports and would be granted all authorship rights. This interpretation should be consistent with Section 17 of the Copyright Act, which concludes scenarios involving the first owner of the copyright. This means that the authorship would only vest with the publisher without a contract.
The visual and audio representation, the unique characters and their names, skins, loot boxes are always the things that make a game unique and popular among the masses. So, to maintain its credibility it should be protected with a copyright license. So yes, there is something to cheer for the game publishers in India because there is a specific law for the protection of their intellectual property in video game creation.3
Trade Marks Act, 1999 - It is also important for publishers to get trademarks for the identification of logos and to maintain the uniqueness of a gaming series. It is pertinent to mention that developing gaming software takes programming, coding, visual representation, audio formatting and a lot of underlined hard work but without IPR protection and fair competition it will all be in vain. Licenses are also becoming a necessity for companies and publishers in the gaming and esports industries.
Broadcasting & TV- The tumultuous growth of Esports in India has been appreciated by market leaders in India and had given them an opportunity to make profits out of it. Recently, Star Sports and Nodwin Gaming partnered and acquired the rights to broadcast Battle Grounds Mobile India Master Series, 2022,4 it being the first time a major Esports event was broadcasted in India.
South Korea
South Korean copyright and trademark laws are quite similar to India's laws. Game publishers can obtain their copyright on games, and other audio-visual representations within the game. Furthermore, the streaming of an Esports athlete's content is regulated by the Player Standard Contract. Trademarks are protected under the Trademarks act and hence esports athletes, and game publishers can register their clan/brand names or a device mark, or a logo to gain the protection of their intellectual property. Additionally, the following points are also to be noted:
Licenses for value-added telecommunications business reports, game publisher registration, and game manufacturer registration are easily accessible. The quantity of licenses is not regulated by law. Although the applicable rules and regulations do not limit foreign business operators, securing specific licenses, such as registration licenses for game manufacturers and publishers, can be challenging.
The Game Rating and Administration Committee (GRAC) examines and decides on age ratings case-by-case basis. Any game in non-compliance with age ratings will be asked to either follow the rules or to shut down its servers, hampering its image & copyright.
However, there is no specific law to protect intellectual property in the Esports industry in South Korea and the government has some work to do in this regard. Even though there are some legislations for protection of the intellectual property rights, there are gaps to fill including but not limited to the usage of image rights of athletes, game streaming rights for non-contractual athletes, and ownership of game accounts.
CONCLUSION
Esports has received official recognition as a sport from the International Olympic Committee (IOC), the governing body of sports, along with the Commonwealth Games and the Olympic Council of Asia (OCA). Considering the current trend in the realm of Esports, it is inevitable that there will be mammoth growth in the future, with a specific focus on India. As explained above, Esports are a major source of revenue for the country and allow India to enter the global Esports arena and interact with world powers. However, the lack of Esport laws in the country acts as a hindrance to this possible upward graph.
Even though there are various state legislations which regulate online gaming, none have any specific provision for Esports. Regulation of esports has provided a headache to the industry as a whole and stalwarts are perplexed as to by whom and how the esports industry should be regulated in India. The introduction of the Online Gaming (Regulation) Bill, 2022 as a private member's bill fails to draw a distinction between casual and online gaming and has issues related to KYC norms, data privacy and protection.
It is a pressing priority to have a Central Esport law which will regulate the relationship between Esport athletes and the companies they are signed to and will inculcate a fair gaming culture in India.
Footnotes
1. Team91, Battlegrounds Mobile India (BGMI) aka PUBG Mobile rules: these things can get you banned from the game( June 21, 2021), https://www.91mobiles.com/hub/battlegrounds-mobile-india-pubg-mobile-rules/;
2. Game Industry Promotion Act, 2006, https://elaw.klri.re.kr/eng_mobile/viewer.do?hseq=46844&type=part&key=17
3. Rishika Mendiratta, A Primer on Esports in India- Analysis of Player Contracts and Intellectual Property Issues (July 11, 2018), https://kheladhikar.com/2018/07/11/a-primer-on-esports-in-india-analysis-of-player-contracts-and-intellectual-property-issues/;
4. Brand Wagon India, Star Sports partners with NODWIN Gaming to broadcast BGMI tournament in India (June 16, 2022), https://www.financialexpress.com/brandwagon/star-sports-partners-with-nodwin-gaming-to-broadcast-bgmi-tournament-in-india/2562506/;
Author: Garima Chauhan, Swayam Samarth, and Bhavishya are currently doing internship at Khurana & Khurana, Advocates and IP Attorney.
The content of this article is intended to provide a general guide to the subject matter. Specialist advice should be sought about your specific circumstances.