The Australian Prudential Regulation Authority ('APRA') has recently released its latest quarterly property exposure data for domestic and foreign Authorised Deposit-taking Institutions ('ADI's').
Insights...
Overall exposure to property

Aggregate exposure increased slightly, with an expansion in commercial lending partly offset by lower growth in owner-occupied residential.
Despite slight growth in residential investor exposure, after two quarters of contraction, there was still a 0.5% reduction in relative exposure.
Commercial sector

Office and retail property exposure hit new peaks again this quarter.
Industrial funding contracted slightly.
Aggregate commercial exposure now exceeds the previous peak exposure in March 2009 (+1.2%).
Growth in exposure to land subdivisions fell slightly to 5.4% vs 6.3% for the last quarter, with Y-on-Y growth still strong at 23.2%.
Growth in exposure to Other Residential expanded (4.0% vs 2.8% for the preceding quarter). Y-on-Ygrowth is still strong at 17.9%.
Exposure to tourism property increased markedly (+8.7%).
Impairments decreased significantly, having increased in the preceding quarter due to data revisions.
Specific provisioning reduced in dollar terms by 21% but remained stable at 38% of reduced impairments.

Residential sector

The March quarter typically generates the lowest number of new loans, albeit the number of loans held and total exposure continues to increase.
Owner-occupier loans still dominate at 64% of overall residential exposure.
Following recent measures to dampen growth in investor loans, exposure remained essentially static this quarter and for the preceding 12 months.
Change in property exposure by sector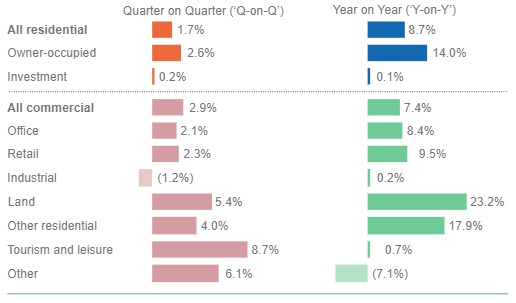 Property exposure by lender group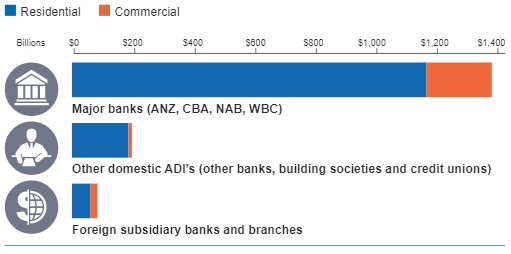 Aggregate residential property exposure by type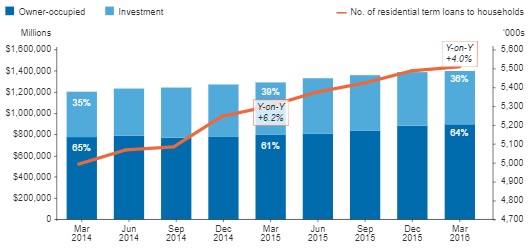 New residential loans approved per quarter by LVR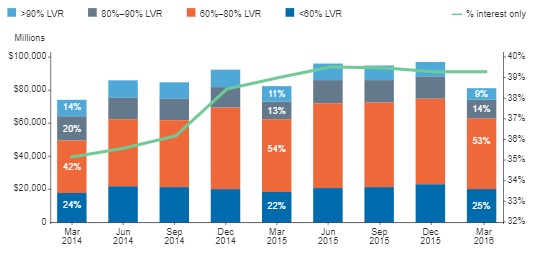 Commercial property exposure by sector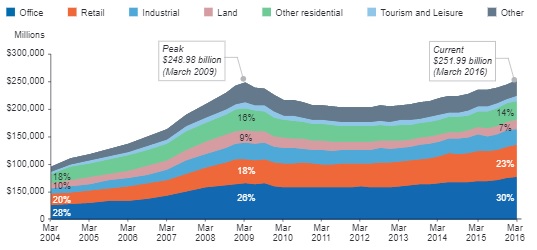 Commercial property impairment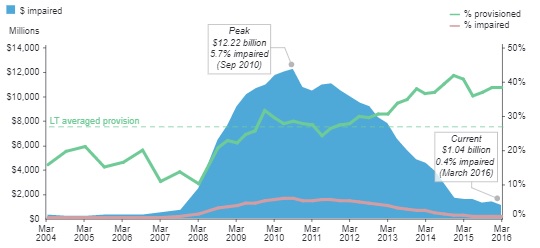 The content of this article is intended to provide a general guide to the subject matter. Specialist advice should be sought about your specific circumstances.