THREE VOLUNTARY PROCESSES TO DEAL WITH FINANCIAL TROUBLES.
Recent On The Pulse articles and our email notifications have been teeming with information about the new insolvency solutions available from 1 January 2021 which help your clients deal with their financial troubles. But how do these new insolvency regimes fit into the suite of corporate voluntary insolvency options available?! Let's find out.
Your clients have essentially three voluntary insolvency options available:
Informal Arrangements: not requiring an insolvency practitioner.
Formal Arrangements: small business restructuring and voluntary administration.
Liquidation: creditors' voluntary liquidation (including simplified liquidation).
Informal arrangements with creditors
Informal arrangements are agreements exclusively between a company (e.g. your client) and their creditors that do not need to be supervised by a registered insolvency practitioner. For example, a repayment arrangement with the Australian Taxation Office (ATO) is an informal arrangement that only the ATO and the taxpayer know about-it's not publicly available information. Informal arrangements can be documented, but do not need to be. The director can negotiate the arrangement themself, or get assistance to "do the deal" with creditor/s.
Most informal arrangements are simple repayment arrangements with one creditor where the debtor (the company) agrees to pay the total debt a little later than when it is due, or over a set period. They are negotiated over the phone or in person, and no written agreement is prepared.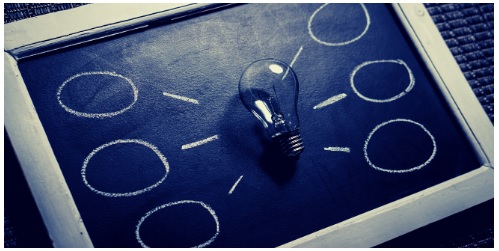 Informal arrangements can be used to negotiate deals with multiple creditors at the same time, where the debtor doesn't pay the total owing. However, informal arrangements are best used when you have minimal creditors in number (i.e. 3 to 5). With more creditors it becomes unwieldy negotiating multiple deals at the one time.
While a feature of an informal arrangement is not using an insolvency practitioner, Worrells can assist with negotiating tips and preparing reports on your client's financial position to effectively assist with negotiations.
Formal arrangements with creditors
I could write a book on the differences between a voluntary administration (VA) and a small business restructuring (SBR) but that's not really the point of this article so let's not go there. What is important is that both the SBR and the VA are processes the directors initiate and are designed to assist a company to gain one formal agreement with all creditors to pay all or part of its debts, and avoid going into liquidation. While the director may personally negotiate in part with creditors, the registered external administrator must conduct the administration process.
The SBR and VA processes are powerful tools to deal with numerous creditors at one time. They take generally about one month to turnaround (but can be extended in special circumstances), culminating in creditors voting on whether to accept the deal put to them or not.
As most readers are aware, if creditors accept, the outcomes for each process are:
In a SBR the company enters into a restructuring plan.
In a VA the company enters into a Deed of Company Arrangement.
While different terms are used, both are just structured deals to avoid the company's failure.
The SBR and VA regimes are best used where your client wants to save their company, has some external funding to offer to creditors, and has several creditors; such that an informal arrangement is not practical nor a holistic solution for a systemic issue.
Liquidation
Liquidation is the end of the company's life. The liquidator's role is largely to:
review the company's affairs to get an understanding of why the company is in its current financial position
identify any company transactions that can be overturned for creditors' benefit
realise all of the company's assets
pay dividends to creditors.
A voluntary liquidation of an insolvent company is generally commenced by directors/shareholders resolutions. This creditors' voluntary liquidation includes the new simplified liquidation, which from the outside (other than some threshold tests to qualify) probably appears no different to a normal creditors' voluntary liquidation because the simplification mainly just affects what the liquidator does once appointed. Liquidations of insolvent companies can only be administered by registered liquidators.
Worrells is of course well-versed in all insolvency administrations in both corporate and personal insolvency spaces. We are readily available to assist your clients by providing an initial free, no obligation consultation on the most appropriate solution to your client's financial troubles, and then, if appropriate, being appointed the external administrator.
The content of this article is intended to provide a general guide to the subject matter. Specialist advice should be sought about your specific circumstances.