These are set to be a particularly busy two years for our region. Elections are currently scheduled In around two-thirds of Africa's 54 states (see below). This is a considerable departure from the unpredictability of the political cycle between the 1960s and 1990s, for example.
Recency bias and today's economic travails could obscure the benefits of democratic reform. But the urge should be resisted. Autocracy failed to deliver for the region.
That said, these polls act as a spigot on government business – in some instances contributing to delays in decision making as political capital is drained away by a focus on vote winning; and in others forcing the pace on contract approval. Next, after the elections, if there is a change of government, decision makers from the erstwhile opposition could bring renewed scrutiny/hostility toward the same projects.
For the Middle East, it is more like half of the region that is expected to hold elections, primarily legislative. Their influence on risk will be shaped by individual constitutional, and geopolitical contexts, as well as cross border dynamics from conflict and competition to migration.
It is also possible for clients to exaggerate or conflate risks, thereby missing opportunities to invest safely, ethically and profitably. Thorough due diligence, stakeholder assessment and political risk analyses, ongoing monitoring and evaluation, provide meaningful and actionable ways forward.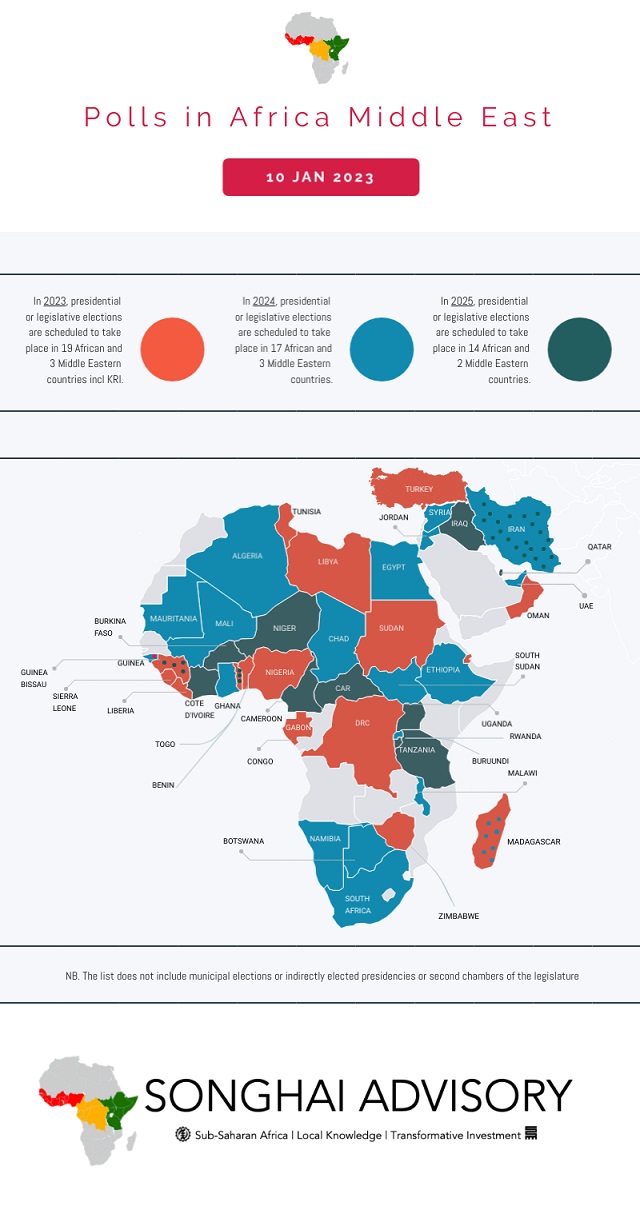 The content of this article is intended to provide a general guide to the subject matter. Specialist advice should be sought about your specific circumstances.