Tuesday, October 12, 2021
Program: 4:30 – 6:00 PM ET
Virtual Toast: 6:00 PM ET
There are various initiatives to get more women involved in cyber, but once you get a seat at the table how do you advance? Join us for a discussion regarding how to promote women in cyber and strategies successful women have used to advance in the profession.
Our panelists will discuss:
Recognizing talent and encouraging women into leadership roles
COVID complications for women and caregivers in the current workplace 
Promotion of diverse women in cyber
Lessons learned for getting to the next step
Pitfalls to avoid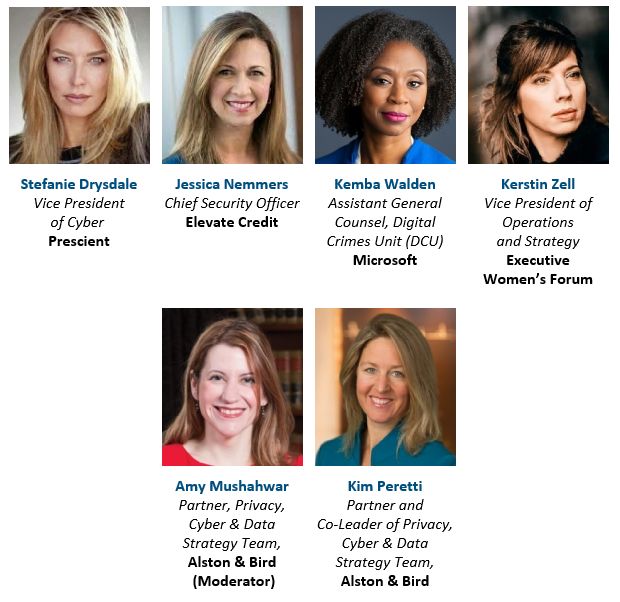 After our panel, please join us virtually to toast our newest Women in CyberTM Advisory Board members!
Webinar Details:
Zoom details will be provided by clicking on the RSVP link above.