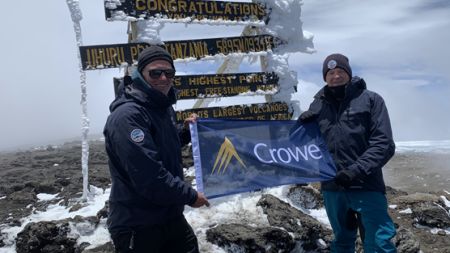 What do 11 Edmontonians, Mount Kilimanjaro, and a goal of $1 million have in common? The Summit For Stollery.
On October 4, 11 community minded individuals travelled to Africa to climb Mount Kilimanjaro, in a fundraising endeavour aptly named, The Summit For Stollery.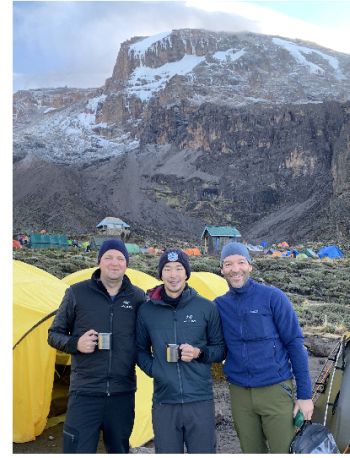 The goal of the climb: raise $1,000,000 for The Stollery Children's Hospital.
Crowe MacKay's CFO, Kieran Bowes, is one of the team members who made the trek across the globe to make an impact in his home town of Edmonton.
Kieran calls himself the "Reluctant Trekker."
"When I was initially approached with the idea of flying to Africa to climb Kilimanjaro it was a hard and immediate 'no.' The idea of spending two weeks away from my family, much of without ability to communicate with them, didn't excite me. Spending two weeks away from work didn't seem practical."
Climbing one of the world's Seven Summits' nor travelling to Africa were on Kieran's bucket list, but when this was built around the vision of raising $1 million for the Stollery Children's Hospital Foundation, his view began to change.
Kieran and his wife were recently blessed with their wonderful son, 'Jack-boy.' And though Jack is now a joyous toddler, Rita and him spent weeks in hospitals with undiagnosed issues surrounding his birth. While the details aren't necessarily what matters, the experience of not knowing why Jack kept ending up in the hospital, or of what was going to happen next and with what outcome, left their family feeling helpless to say the least.
"As friends and family offered their support, they shared their stories or stories of others. What became clear was the impact the Stollery has on our community and how many families it touches."
Kieran's experience and hearing the experiences of others left an eagerness to give back.
"It became clear that this was trek was bigger than our family, and Jack; it was for our community."
Edmonton is a known for its philanthropic nature. It is a city built on the entrepreneurial spirit; grit, determination, and hard work. While the Stollery, and others, support our community, they also require the support of our community. It is no coincidence that familiar names of families and companies in our community adorn the rooms and walls, they are even the very namesake of the hospitals.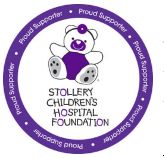 The Stollery Children's Hospital Foundation advances children's health care by funding specialized care at the Stollery Children's Hospital in Edmonton, Alberta, Canada. They home state-of-the-art equipment and facilities; sub-specialty education to train the brightest medical minds; research to discover new treatments and cures; and specialized pediatric programs that improve family-centered care, child and youth addiction and mental health services, and patient and family outcomes. Their mission is to give kids the best chance, anywhere in the world, to live a long and healthy life.
So, Kieran made the commitment to not only climb, but summit the highest mountain in Africa — 4,900 metres from its base and 5,895 metres above sea level— Mount Kilimanjaro: the highest free-standing mountain in the world.
Trekkers experience almost all distinct ecological zones on their way to the top; cultivated land, rain forest, heath, moorland, alpine desert, and an arctic summit. Each zone gets colder and drier as the elevation increases. Plant and animal life also disappear. The summit is in the arctic zone, which is characterized by ice and rock. At this altitude, categorized as "extreme", there can be no permanent human habitation as the body is in a state of deterioration.