This year's London International Disputes Week (LIDW)'s International Arbitration Day will 'follow the arbitration sun' across key regions and jurisdictions, featuring keynote speeches and panels from some of the leading global figures from across the dispute resolution community. Herbert Smith Freehills are delighted to be a co-host of LIDW's inaugural International Arbitration Day, hosting a number of panels and networking events at our offices. This event is free to attend and offers both in person and virtual attendance for some sessions. Click here to find out more about all of the events on offer at LIDW's International Arbitration Day or here for more information about the full programme for LIDW.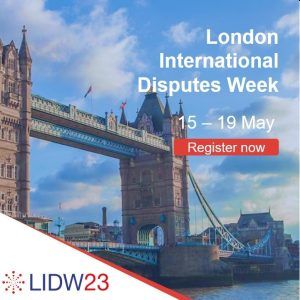 Our speakers from Herbert Smith Freehills across the day include:
A keynote speech from Paula Hodges KC on 'Challenging arbitral awards through the backdoor: Mitigating the increasing trend of claims against arbitrators'.
Time: 09:00
Location: Herbert Smith Freehills LLP, Exchange House, Primrose Street, London, EC2A 2EG
Register here
Mike McClure KC speaking on the panel for the session on Asia: 'The UK's finest export: English law'
Time: 09:00 – 11:00
Location: Herbert Smith Freehills LLP, Exchange House, Primrose Street, London, EC2A 2EG
Register here
Anuradha Agnihotri speaking on the panel discussion on India: 'Indian arbitrations – peculiarities, challenges and opportunities'
Time: 11:30 – 13:00
Location: Allen & Overy, One Bishops Square, London, E1 6AD
Register here
Craig Tevendale moderating the panel discussion on the Caspian Region: 'The Caspian Renaissance – fertile ground for arbitration'
Time: 14:30 – 16:00
Location: Herbert Smith Freehills LLP, Exchange House, Primrose Street, London, EC2A 2EG
Register here
Christian Leathley speaking on the panel discussion on Latin America: 'London as a hub for international arbitration in Latin America'
Time: 14:30 – 16:00
Location: Mayer Brown International LLP, 201 Bishopsgate, London EC2M 3AF
Register here