What are business support organisations?
Business support organisations (BSOs) aim to assist business owners in starting, growing, and advancing. They are organisations that provide services such as business planning and advice, networking opportunities, training and development, access to funding, advocacy and representation, and business incubators to boost entrepreneurship and economic growth.
What do business support organisations do?
If you have just started a sole proprietorship or a company, the first step you need to take is to register your business. [Read Also...Registering a Sole Proprietorship Business in 2023] After registering your business and meeting all other compliance requirements, there are several support organisations to help your business grow with the help of funding, network opportunities, training, and incubation, among others. Whether you are starting a company, a sole proprietorship, or any other form of business, it's important to tap into these opportunities to grow your business.

1. Registrar General's Department (RGD):
The RGD is a government agency in charge of business registration, industrial property registration, marriage registration, estate administration, and public trustees. It also issues certificates of incorporation, registers business names, maintains a database of registered firms, as well as provides notary services, authentication services, and certificates of origin.

2. The Food and Drugs Authority (FDA):
The FDA is responsible for developing and enforcing regulations governing the sale of food, herbal remedies, cosmetics, pharmaceuticals, medical equipment, and household chemicals. It also provides business support to industries by supervising product registration and certification processes, developing regulations and guidelines, inspecting products and issuing warnings or fines.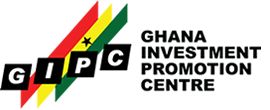 3. Ghana Investment Promotion Centre (GIPC):
As a primary government support organisation, GIPC is in charge of promoting and facilitating investments in Ghana by offering information and advice and enhancing the investment climate in the country. GIPC provides support with travel, meetings with government representatives, setting up your business in Ghana, and integrating into the country.

4. Ghana Export Promotion Authority (GEPA):
GEPA is in charge of promoting and facilitating exports in Ghana. They assist Ghanaian businesses in growing their export markets by providing them with export market information and export development.

5. Ghana Revenue Authority (GRA):
The Ghana Revenue Authority (GRA) is responsible for collecting taxes and customs fees in Ghana, providing tax compliance guidance, and information on tax incentives and exemptions, and promoting good governance and accountability. It enforces tax laws and regulations and ensures everyone pays their fair share, creating a conducive business environment for investment and growth.
To view the article in full click here
The content of this article is intended to provide a general guide to the subject matter. Specialist advice should be sought about your specific circumstances.