When it comes to our social and environmental impacts and engaging with the local community, we take our responsibilities seriously. Selecting projects that build relationships and leave a lasting legacy is part of the Ocorian culture. That's why we were delighted to donate sums of $5,000 and $1,000 from one of our charitable trusts to the Cayman Food Bank and the Sir John A. Cumber Primary School, respectively.
Cayman Food Bank
Despite being one of the Caribbean's wealthiest regions, hunger, malnutrition and poverty still exists in the Cayman Islands. By providing financial support to the Cayman Food Bank, it can continue the exceptional work it does in gathering and distributing food donations to non-profit social services, enabling them to provide much needed food aid to Grand Cayman's low-income families. To find out more about Cayman Food Bank and how it contributes to reducing food hunger in Grand Cayman, click here.
Sir John A. Cumber Primary School
Our donation of $1,000 was well received at the Sir John A. Cumber Primary School in Cayman Islands, with principal Mrs Jovanna Wright and her colleagues pictured packing care boxes due for delivery to local families in need.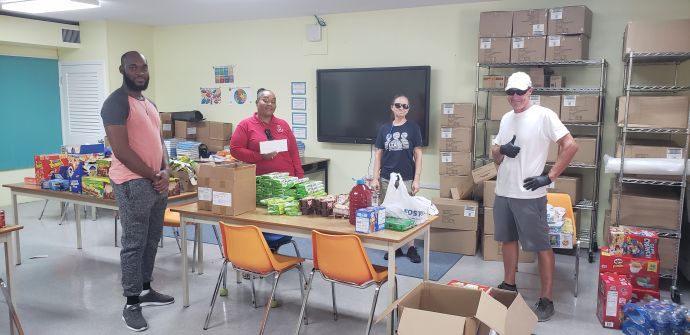 You can find out more about our corporate social responsibility principles here.
The content of this article is intended to provide a general guide to the subject matter. Specialist advice should be sought about your specific circumstances.