One of the most important aspects of a consumer buying a product or engaging a service is knowing that it meets a certain standard. One way that can assist brands to communicate that their products or services are of a high standard is potentially by the use of a certification mark.
In Australia, a certification mark is a guarantee that a product or service meets a set of standards that are enforceable upon the owner of the mark. As such, it's an effective way of building customer trust and guaranteeing quality in a product or service. A certification mark is obtained by way of an application made to IP Australia (the body that administers intellectual property rights for patents, trade marks, registered designs and plant breeder's rights in Australia) however, unlike a standard trade mark, the Australian Competition & Consumer Commission (ACCC) is also part of the application process. As a result, there are additional rules and guidelines involved in a certification mark, and therefore it may be seen to be more trusted in the eyes of consumers.
The main differences between a standard trade mark and a certification trade mark are as follows:
A standard trade mark must be distinctive and not descriptive, whereas, a certification mark can be descriptive so long as there is not an existing registered mark that is the same or similar to the certification mark;
The owner of a standard trade mark must use their mark in relation to the goods and/or services they have sought registration for. If the standard trade mark owner does not use their mark, they may be subject to a non-use proceeding being filed against them, which can result in their mark being revoked. Conversely, the owner of a certification mark may not have to show that they have used their certification mark, and instead are able to rely on 3rd party use; and
As mentioned previously, a standard trade mark is examined by IP Australia's examiners, whereas, a certification mark will also be examined by the ACCC to ensure the certification rules are fair and that there is an audit process to make sure that the certification rules are adhered to.
Well-known certification mark in Australia
The "Australian Made" logo is one of the most recognised and trusted certification trade marks for manufacturers and producers of Australian made goods. The logo was created by the Australian Government in 1986 to promote Australian made products and export markets. As a result of its certification status, the logo communicates to consumers in Australia and overseas that goods showing this logo have met particular requirements to described as specifically a product can be described as 'Australian made' or 'made in Australia' if it underwent its last substantial transformation in Australia.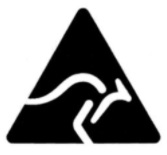 Other trusted certification mark examples include:
Woolmark : Australian Wool Research and Promotion Organisation, To promote the quality of Australian wool.
CFP, Certified Financial Planner: Owned by Financial Planning Association of Australia, a standard of excellence for financial planning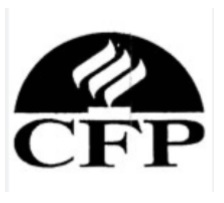 Energy Star rating: The Energy Star trade mark certification was established by the United States Environmental Protection Agency to promote the manufacturing and marketing of energy-efficient equipment, and reducing combustion related pollution.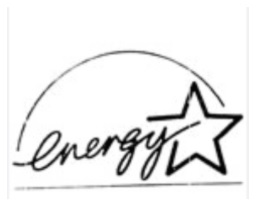 WIFI : The WI FI trade mark was established to promote high quality computer hardware and local area networking products that meet the specified standards of the Wireless Ethernet Compatibility Alliance.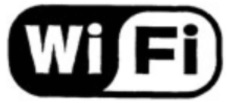 Certification mark standards must be upheld
As previously stated, a standard trade mark must be consistently used in marketing and business activities in order to maintain active protection by the owner. Common advice regarding a trademark is that you must use it, or risk losing it.
A certification mark functions in the opposite way. The owner of a certification mark grants permission for others to use it, provided they meet the rules and standards laid out.
For this reason, a certification mark must be earned, and is not handed out to anyone who applies as it could lead to the loss of reputation of the mark.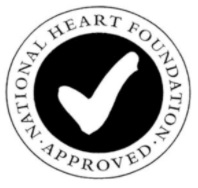 This logo was provided to food products that met the Foundation's criteria for healthy food choices—with an emphasis on low trans-fats and salt content. At the time of filing, this trade mark was owned by the National Heart Foundation of Australia (the Foundation). At the time, the Foundation aimed to promote the development and sale of foods consistent with healthier eating and as a result, achieve improvements in public health.
Introduced in 1989, this logo became known across Australia as a way of determining the nutritional value food items, the campaign ran for 26 years until controversy arose between 2007 and 2011, when fast-food chain McDonald's was given approval to use this mark. As a result, the public's perception of this certification mark as promoting healthy food seemed to waiver, as the view was taken that McDonald's were using this mark to promote the idea that fast food was aligned with healthier eating, and the argument was made that this was not the case by consumers. Despite this, however, it turned out to be the case that the fast-foods that were granted the certification mark status did meet the standards laid out by the certification mark, however McDonalds also paid $300,000 to the organisation for the privilege. The justification for this, at the time, was that McDonalds had introduced healthier oils within its Fillet-o-Fish and the McChicken burgers so as to enable it to comply with the certification mark requirements.
| | |
| --- | --- |
| | |
However, it despite the above, it has been suggested that the Heart Foundation certification mark lost its credibility as a result of this conduct, and was ultimately retired in 2015 and replaced by the government operated health star rating system.
The process of applying for a certification mark is highly detailed and, as a result, it is advisable to seek the assistance of a registered Trade Marks Attorney or Legal Practitioner.
The team at Pointon Partners are experienced with all intellectual property matters, including certification trade marks.
If you need intellectual property advice or are interested in understanding whether a certification mark is right for you or your business, please do not hesitate to reach out to Binh Rey, David Mazzeo or the Intellectual Property Team on (03) 9614 7707.
Resources:
Handbook: Certification Trade Marks -The role of the Australian Competition and Consumer Commission (ACCC)
http://docreader.readspeaker.com/docreader/?jsmode=1&cid=btass⟨=en_au&url=https%3A%2F%2Fwww.accc.gov.au%2Fsystem%2Ffiles%2FCertification%2520Trade%2520Marks_0.pdf&v=Google%20Inc
The content of this article is intended to provide a general guide to the subject matter. Specialist advice should be sought about your specific circumstances.