Antecedente más Conocidos/Próximos:
Fiscalizaciones Tributarias (COT)
Procedimiento de Inspección y Fiscalización contenido en la Ley para la Defensa de las Personas en el Acceso a los Bienes y Servicio (Ley DEPABIS)
El Decreto-Ley confiere a la Superintendencia Nacional de Costos y Precios (SUNACOPRE) las más amplias facultades de inspección y fiscalización (Arts. 31(17) y 32)
El Reglamento Interno de la SUNACOPRE determinará cuáles unidades ejecutarán las inspecciones y fiscalizaciones.
Los sujetos del Decreto-Ley y sus representantes estarán obligados a brindar al personal encargado de las inspecciones y fiscalizaciones todas las facilidades que estos soliciten.
Se prevé la celebración de convenios entre la SUNACOPRE y la comunidad organizada, otros organismos públicos o entes privados para la realización de actividades de verificación y otras actividades materiales de simple ejecución. Dichas actuaciones tendrán valor probatorio en los procedimientos administrativos y procesos judiciales. (Art. 32)
Atribuciones Especiales de Inspección y Fiscalización (Art. 33):
La SUNACOPRE podrá:
Realizar inspecciones y fiscalizaciones, así como la verificación de la información recibida de los sujetos del Decreto-Ley, tanto en sus oficinas, como en las sedes o establecimientos de dichos sujetos.
Exigir la información que requiera en el ejercicio de sus funciones, así como los soportes físicos o electrónicos donde dicha información repose.
Requerir a terceros (incluyendo entes y funcionarios públicos) la información que estime necesaria para constatar los datos aportados por los sujetos, o suplir la información no aportada. La información podrá ser retenida y asegurada, dejando constancia en acta.
Requerir la comparecencia de los representantes de los sujetos.
Practicar avalúos.
Adoptar las medidas administrativas necesarias para impedir la destrucción, desaparición o alteración de la documentación.
Requerir el auxilio de la fuerza pública cuando lo considere necesario.
Solicitar a los Tribunales Competentes las medidas cautelares necesarias para asegurar las resultas del procedimiento.
Notificar al Ministerio Público sobre las presunciones de ilícitos cometidos por las entidades sometidas a la regulación.
Principios que Rigen los Procedimientos Administrativos bajo el Decreto Ley (Art. 49):
Publicidad
Dirección e impulso de oficio
Primacía de la realidad
Libertad probatoria
Lealtad y probidad procesal

Los interesados, sus apoderados, abogados, deben actuar en el procedimiento con lealtad y probidad. En este sentido se podrán extraer conclusiones en relación al interesado atendiendo a la conducta que éste asuma en el procedimiento, especialmente cuando se manifieste notoriamente en la falta de cooperación para lograr la finalidad de los medios probatorios o con otras conductas de obstrucción.
Notificación única
Prescripción (Art. 87):
La facultad de inspeccionar y fiscalizar prescribe a los tres (3) años.
Si hubieren transcurrido más de cinco (5) años desde la fecha de inicio del trámite para conocer sobre una posible infracción, sin haberse resuelto definitivamente al respecto, también prescribirá la acción, debiendo alegarla el interesado.
Otras Normas Comunes a los Procedimientos (Arts. 50 al 53):
Publicidad del expediente
Acumulación de Expedientes
Confidencialidad de Documentación
Determinación de las Personas Naturales Responsables:



Personas Naturales
Personas Jurídicas
Personas Jurídicas Irregulares y otras colectividades que constituyan unidades productivas, dispongan de patrimonio y tengan autonomía funcional
Comunidades conyugales y concubinarias, sucesiones y fideicomisos
Del Procedimiento de Inspección y Fiscalización (Arts. 54 al 64)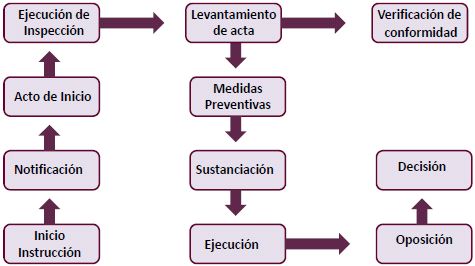 MEDIDAS PREVENTIVAS
Suspensión del intercambio, distribución o venta de los productos, o de la prestación de los servicios.
Comiso.
Requisición u ocupación temporal de los establecimientos o bienes indispensables para el desarrollo de la actividad o, para el transporte o almacenamiento de los bienes comisados.
Cierre temporal preventivo del establecimiento.
Suspensión temporal de las licencias, permisos o autorizaciones.
Todas aquellas que sean necesarias para impedir la vulneración de los derechos de los ciudadanos protegidos por el Decreto Ley.
¿Qué hacemos?
¿Cómo prepararnos?
Seguimiento cercano a la normativa SUNACOPRE
Auditorias legales / contables
Planificación de la contingencia



Aspectos prácticos
Formación del equipo
The content of this article is intended to provide a general guide to the subject matter. Specialist advice should be sought about your specific circumstances.