We are pleased to announce the promotion of 20 Executives across our offices in Kenya, Mauritius, South Africa and Uganda. These promotions demonstrate our dedication to supporting diversity and upholding African excellence in all our operations.
Our newly promoted Executives are:
The promotions are an achievement not only for the candidates but also for their teams and practice areas. Our continued focus on nurturing and producing top talent ensures that the firm can continue to provide our clients with exceptional legal expertise on the continent.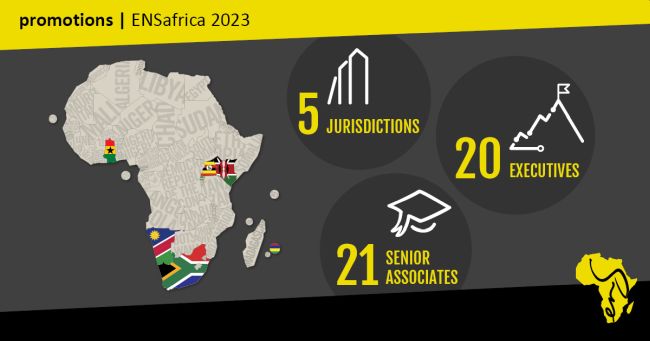 ENSafrica CE Mzi Mgudlwa said, "Our newly promoted Executives bring a wealth of experience and knowledge to their roles and will be instrumental in driving the firm's strategic goals and delivering value to clients."
Michael Katz, Chairman of ENSafrica, added, "We are confident our new leaders will continue to make meaningful contributions to both ENSafrica and the broader African legal community. We look forward to seeing what they achieve."