Proskauer Rose LLP
The world's leading organizations and global players choose Proskauer to represent them when they need it the most. Our top tier team of star trial attorneys, acclaimed transactional lawyers and exceptionally talented partners and associates have earned a reputation for the relentless pursuit of perfection and a dauntless pursuit of success.
ARTICLES
AUTHORS
EVENTS
PRESS RELEASES
ARTICLES
Generating articles
EVENTS
10 May 2023 Webinar: New York United States
Proskauer is proud to announce a series of webinars focused on the developing legal issues associated with emerging forms of generative artificial intelligence.
This series of webinars will be presented by subject matter from experts across the firm's practices, to highlight those issues, questions and decisions that businesses will need to address as generative AI tools rapidly become part of our daily lives.
Areas to be covered in webinars include:
Intellectual Property
Employment
Privacy and Data Security
Securities Law/Compliance
Sports and Sports Betting
Transactional Issues
Government Enforcement
Litigation
Webinars will take place weekly from April 19 through June 8, with the first webinar beginning at 12:00 p.m. ET and each subsequent session in the following weeks beginning at 1:00 p.m. ET. Webinars will be approximately 1 hour.
13 Jun 2023 Conference: New York United States
This half day-conference will cover the latest trends and topical issues facing the secondaries industry, as they relate to both LP-led transactions and GP-led processes.
Panels:
Traditional LP-led Deals and Direction of the Market
GP-led Transactions
Emerging Secondaries Transactions in Credit, Infrastructure and Real Estate
Who should attend?
Secondary market participants including: GPs, Buyers, Sellers, Intermediaries, Attorneys
PRESS RELEASES
Generating prs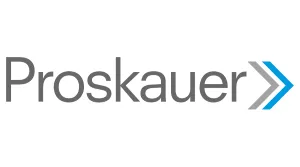 Contact Details
New York
Email
Website
Eleven Times Square
(Eighth Avenue & 41st Street)
New York 10036-8299
United States
The Mondaq Awards
Most Popular Article
United States March 2022
UK December 2021