On 15 January 2014 the Ministry of Foreign Affairs issued Notices no. 9/2014 and 11/2014, thus publicizing the exchange of ratification documents relating, respectively, to the Protocol to the Double Tax Treaty entered into with Singapore and to the Double Tax Treaty entered into with Kuwait.
International double taxation constitutes an obstacle to commercial relations and the free movement of goods, services, people and capital. The need to eliminate it has become even more decisive in the current economic and international context dominated as it is by new technologies, internet and globalization.
By regulating the rights of the countries to levy their taxes on a cross-border situation, countries are able to avoid income and capital shifting phenomena, thus strengthening ties (economics and others) between the contracting states.
The new agreements entered into with said countries are expected to contribute to increasing the trade on a bilateral basis and to a fairer allocation of the tax revenues.
Please find below an up-to-date list of all the Double Tax Treaties entered into by Portugal.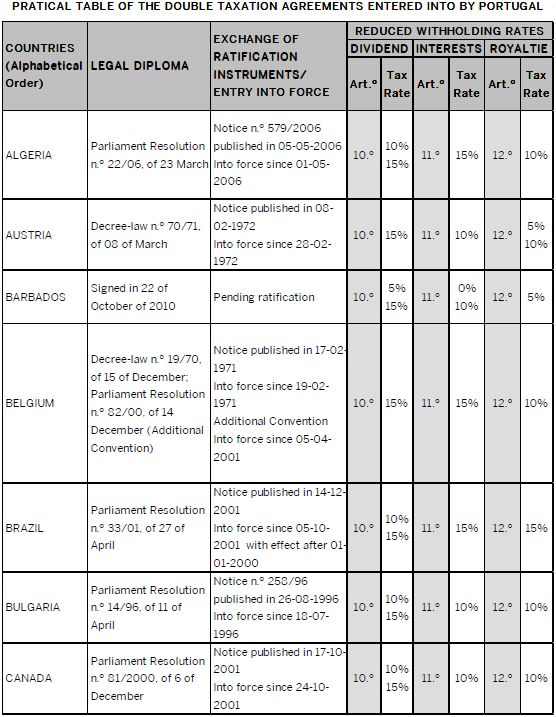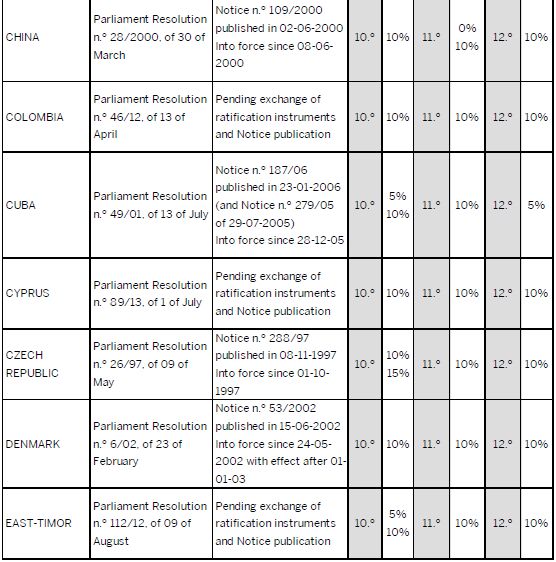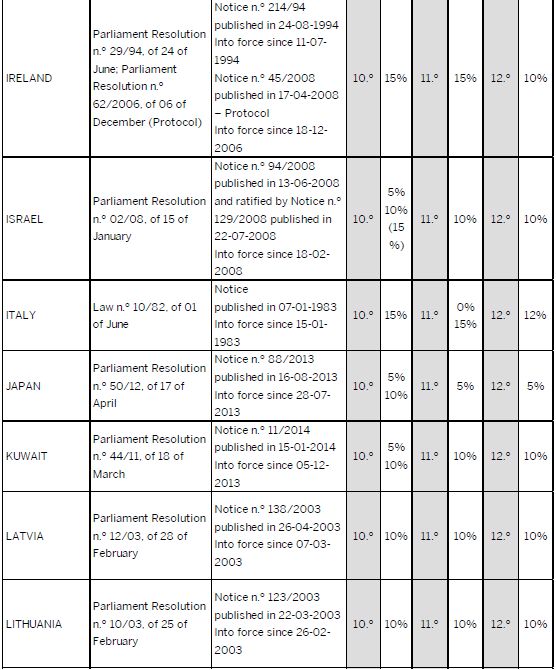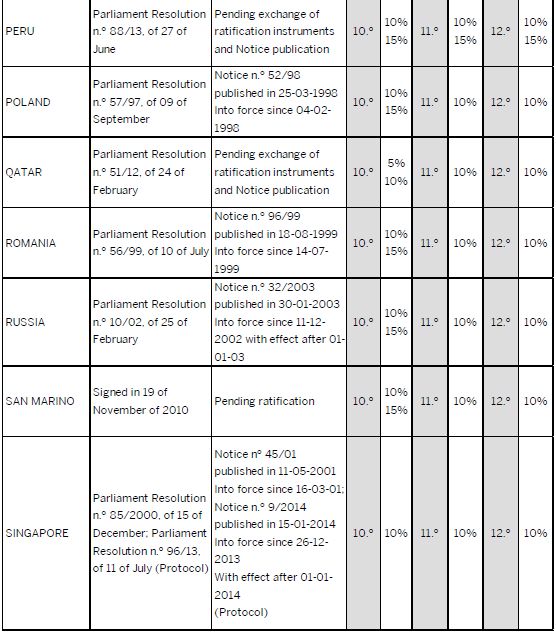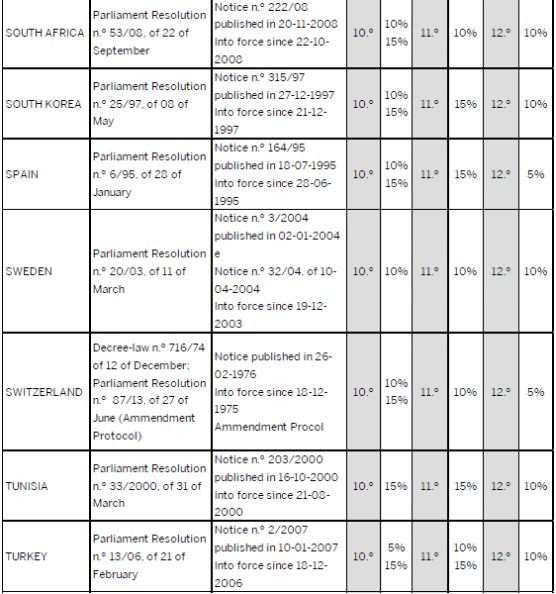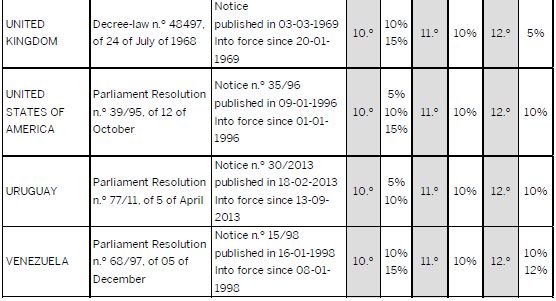 The content of this article is intended to provide a general guide to the subject matter. Specialist advice should be sought about your specific circumstances.