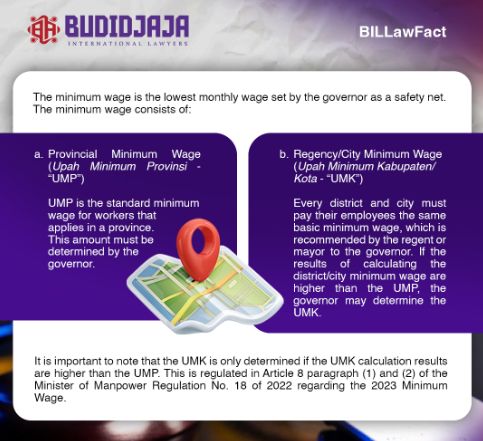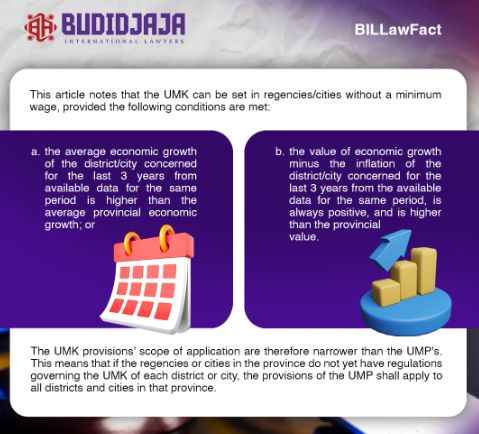 Did you know that the governor sets the minimum wage as a safety net, which is the lowest monthly pay.
The topic of today's #BILLawFact is which minimum wage standard should be used in a region: the province minimum pay or the regency/city minimum wage. It was provided by our Employment and Industrial Relations Practice Group.
Swipe right to read the full #BILLawFact! If you require legal assistance or have questions regarding employment and industrial relations, you can contact us at [email protected]
#BudidjajaInternationalLawyers #Budidjaja #Indonesia #Law #IndonesianLaw #BILLawFact #Regulation #Indonesia #MediaSosial #Nasional #Berita #BeritaTerkini #Info #InfoTerkini #Regulation #UMP #UMK #Employment #Industrial
The content of this article is intended to provide a general guide to the subject matter. Specialist advice should be sought about your specific circumstances.