But is there only one way to successfully adapt local insolvency laws to limit the negative economic consequences of the COVID-19 pandemic?
The COVID-19 pandemic has placed countries across the globe in unknown territory. By its very nature, when dealing with an economic crisis quick action is required to limit the impact on individual market participants. Therefore countries had to quickly decide which amendments in their local insolvency laws needed to be adapted to the new situation. Although the economic problems that could be expected were comparable, the scope and type of countermeasures implemented in local insolvency laws varied throughout CEE/SEE. At least until now, no significant increase in insolvencies has been registered throughout the CEE/SEE region, allowing for no evaluation of which approach was the most successful. Therefore only time will tell which countries adapted their insolvency framework best.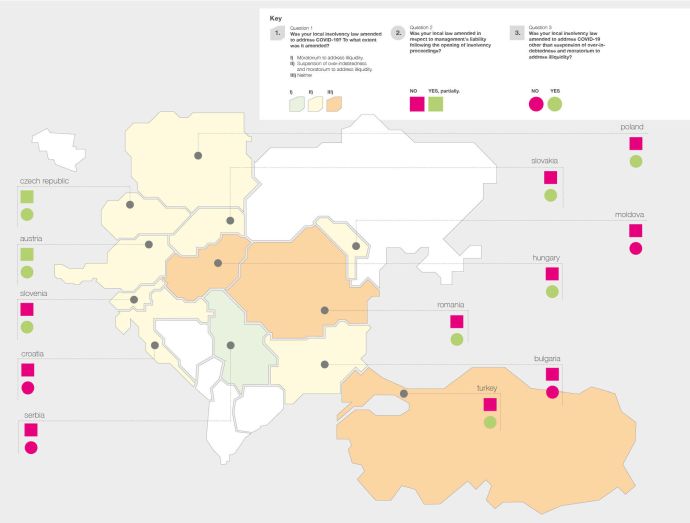 authors: Miriam Simsa, Vladimír Cízek, Ozren Kobsa, Vid Kobe, Sona Hekelová, Gergely Szalóki, Denis Lefter, Petar Kojdic, Iustin Arma?u, Tsvetan Krumov, Daniel Radwanski, Levent Çelepçi
The content of this article is intended to provide a general guide to the subject matter. Specialist advice should be sought about your specific circumstances.