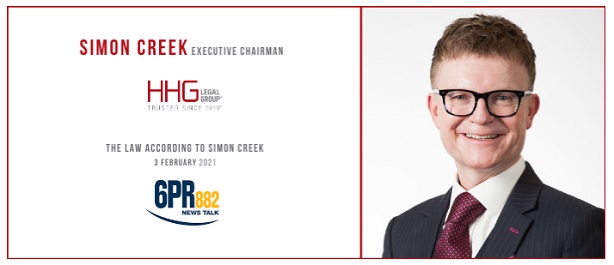 Our Executive Chairman, Nationally Accredited Mediator and Family Lawyer, Simon Creek, sat down with Jeziel at 98.5 Sonshine FM to discuss the new WA lockdown and rules, and some of the grey areas that are causing confusion for the community.
If you are looking for clarity regarding the rules, please listen to the full clip below:
To listen for the audio, click here.
The content of this article is intended to provide a general guide to the subject matter. Specialist advice should be sought about your specific circumstances.