There are numerous criminal and quasi-criminal regimes in Canada that provide authorities with search and seizure powers. As well, many industry or other regulatory regimes include inspection or other investigatory powers
Risk assessment is the first step an organization must take to determine whether it is prepared for a potential search and inspection, and to determine any steps that can be taken to reduce the risk of such searches occurring.
An organization's risk level will depend on:
The nature of organization's operations;
The organization's internal culture; and
The likelihood of media scrutiny.
The Analytical Framework for Assessing an Organizations Risk for a Search or Inspection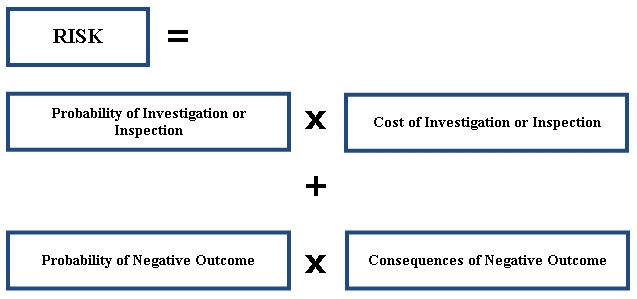 Probability of Investigation

Costs of Investigation

Likelihood of a complaint (from competitor, customer, supplier, disgruntled employee, etc.)
Likelihood of media coverage
Likelihood that enforcement authorities will initiate and pursue an investigation

Time spent by company personnel
Fees for professional advisors
Impact of uncertainty
Potential reputational effects if market participants or media become aware
Probability of Negative Outcome

Consequences of Negative Outcome

Likelihood of a complaint (from competitor, customer, supplier, disgruntled employee, etc.)
Likelihood of media coverage
Likelihood that enforcement authorities will initiate and pursue an investigation

Time spent by company personnel
Fees for professional advisors
Impact of uncertainty
Potential reputational effects if market participants or media become aware