Hi, friends,
Well, I have returned from my long winter's nap refreshed and ready to take on the (TCPA) world. Huge things are in store for 2020 – as you'd expect – including my year-end review, which I should have finalized in just a few short days. (I am accepting pre-orders now!) And can you believe that the TCPAWorld team will be gathering in Denver for the inaugural Lead Generation World in just two short weeks? Holy smokes, this is going to be huge!
Speaking of huge – TRACED crossed the finish line during the solstice season, with President Trump signing the bill into law in the final days of December. We already provided the definitive analysis of TRACED – a piece that has become our most read article ever on TCPAWorld.com! – and a further analysis of the bill, including a timetable for implementation and rules, will be on the website this week. Yeah, we are awesome like that.
And in the wake of the bill's passage, NPR – yes that NPR – invited me in studio to discuss the impact of TRACED on "robocalls" and what the future may look like for the TCPA. Here is a cool picture of me on the air.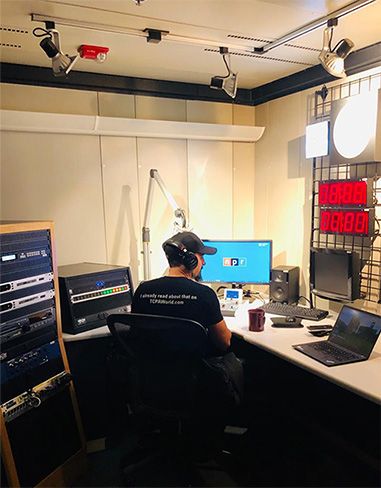 In case you missed the interview – which aired live across the country – you can find the piece here.
But TRACED was only one huge TCPA story from 2019. There were so many other major developments that it was hard to keep track and decide which were the biggest, so I let the reader's decide – I ranked the top 10 biggest news stories based upon TCPAWorld.com views and synthesized all of them in one neat and tidy little blog post for you. You're welcome, friends.
And there were a number of additional developments while the Czar was out. For instance:
That's it for now, friends. It is great to be back. May 2020 be joyful and triumphant for each of you!
The content of this article is intended to provide a general guide to the subject matter. Specialist advice should be sought about your specific circumstances.