Kawhi Leonard needs no introduction. In my opinion, it is difficult to find a basketball player today who encompasses the range of skills that Kawhi has inside the court. But Kawhi is now battling in a different court.
On Monday, he sued Nike for using a logo that he says he authored. In the lawsuit, which was filed in the United States, Kawhi claims that Nike unlawfully copyrighted his "Klaw" logo, which is a drawing of his notably large hand, his jersey number and his initials. The logo below is what is at issue in this lawsuit.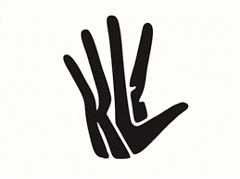 Kawhi states that, as part of his endorsement deal with Nike, he allowed Nike to use the "Klaw" logo on certain merchandise. Once the Nike deal came to an end, Kawhi signed an endorsement deal with New Balance and he intends on using the "Klaw" logo but Nike is blocking him. 
If you want to read the entire lawsuit, click on the link below:
http://mindengross.com/docs/default-source/Calendar/leonard-vs-nike-lawsuit-claim.pdf?sfvrsn=6
Nike will now have an opportunity to defend Kawhi's lawsuit. Stay tuned!