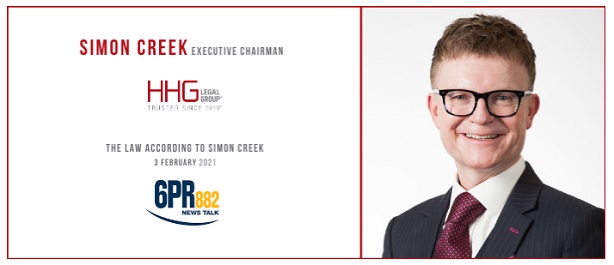 Simon Creek, Executive Chairman, Nationally Accredited Mediator and Family Lawyer at HHG Legal Group, joins Oliver Peterson to take listener questions on 6PR.
This week, they discuss the new WA lockdown and the issues that are arising as a result, from custody arrangements to employers taking annual leave from their employees for not coming into work.
To listen for the audio, click here.
The content of this article is intended to provide a general guide to the subject matter. Specialist advice should be sought about your specific circumstances.