Post Pandemic, we need to do a better job of connecting. Take a look at our digital magazine to get the inside scoop on the "peeps" behind Braumiller Law Group & Braumiller Consulting Group. Expertise in international trade compliance.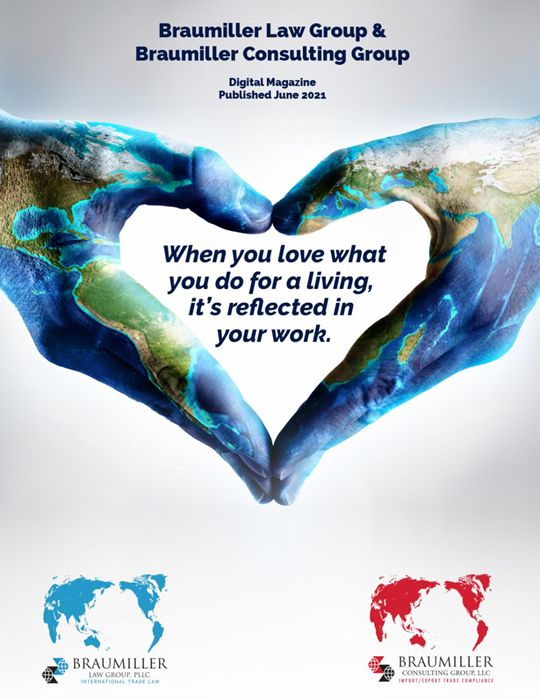 Click the link: https://www.flipsnack.com/braumillerlaw2021/braumiller-law-consulting-group-digital-magazine-june/full-view.html , or simply click on the magazine cover above.
The best view once you initially click will be "Full Screen".....in the lower right hand corner.