Tanzania

: Briefing Note: Local Content Regulations Following Amedments To The Tanzanian Mining Act, 2010

In this month's briefing, we provide the highlights of the Local Content Regulations (the Regulations) issued recently. The Regulations follow the amendments of the Mining Act, 2010 through the Written Laws (Misc. Amendments) Act, Act No. 7 of 2017 which introduced the local content requirements.

This briefing covers the following key provisions: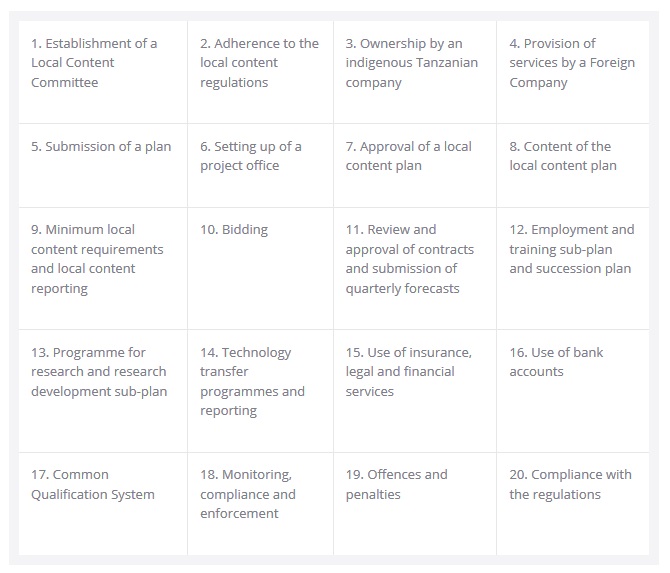 1. Establishment of a Local Content Committee
The Regulations establish a Local Content Committee (the Committee) which shall, among others, be responsible for overseeing compliance and implementation of the Regulations.
The Committee has powers to set the minimum standards of local content requirements, monitor and audit compliance of local content requirements and prepare guidelines to include targets and formats for the local content plans
Register for Access and our Free Biweekly Alert for
This service is completely free. Access 250,000 archived articles from 100+ countries and get a personalised email twice a week covering developments (and yes, our lawyers like to think you've read our Disclaimer).
Some comments from our readers…
"The articles are extremely timely and highly applicable"
"I often find critical information not available elsewhere"
"As in-house counsel, Mondaq's service is of great value"
Mondaq Advice Centre (MACs)
Up-coming Events Search
Tools