The Berkheimer effect is real and may be a lifeline for a plaintiff to survive a motion to dismiss or summary judgment. But at some point, those genuine disputes of material fact will be put to a jury.
Judge Rodney Gilstrap (E.D. Texas) did just that. In PPS Data, LLC v. Jack Henry & Associates, Inc., the court refused to invalidate the asserted claims on summary judgment in light of Berkheimer, and wrote that "there are genuine disputes of material fact with respect to whether the claim limitations involve more than performance of 'well-understood, routine, and conventional activities previously known to the industry.'"
The inquiry was eventually put to the jury, which found that the asserted claims "ONLY involve activities that were well-understood, routine, and conventional as of the priority date."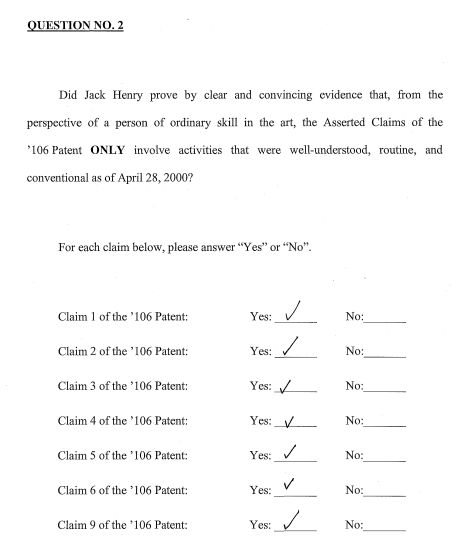 Judge Gilstrap, accordingly, issued a final judgment finding that the asserted claims are invalid for being directed to patent-ineligible subject matter.
(h/t Dennis Crouch at Patently-O)
The content of this article is intended to provide a general guide to the subject matter. Specialist advice should be sought about your specific circumstances.