United States

: An Illustrated Guide To The USPTO's New Memo On Method Of Treatment Claims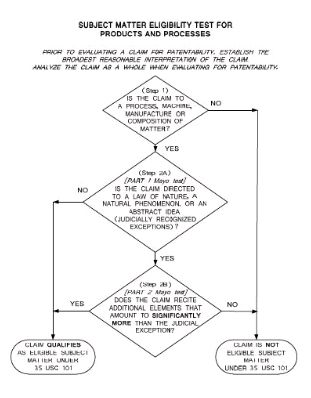 The U.S. Patent and Trademark Office ("USPTO") has renewed the hopes of applicants looking to patent method of treatment claims. A recent memo from the USPTO (the "Memo") provides guidance on method of treatment claims, suggesting that when correctly drafted, such claims should generally be considered patent eligible subject matter.
The Memo comes in direct response to the Federal Circuit's decision in Vanda v. West-Ward, issued on April 13, 2018. In Vanda, the Court, inter alia, distinguished certain method of treatment claims as patent eligible from those deemed ineligible by the Supreme Court in the infamous

Register for Access and our Free Biweekly Alert for

This service is completely free. Access 250,000 archived articles from 100+ countries and get a personalised email twice a week covering developments (and yes, our lawyers like to think you've read our Disclaimer).
In association with

Mondaq Advice Center (MACs)
Related Video
Up-coming Events Search
Tools