United States

: Ninth Circuit: "Holy Copyright Law, Batman!" The Batmobile Is Copyrightable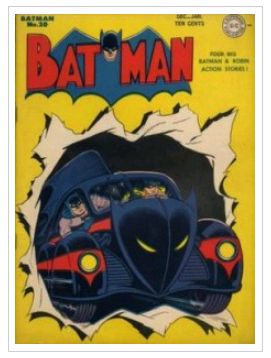 The Ninth Circuit Court of Appeals held that the Batmobile is a copyrightable character. The Ninth Circuit's opinion explaining its ruling begins with the sentence "Holy copyright law, Batman!," and goes on to quote Adam West and invoke other pop culture references.  "
Since 1939, Batman has been featured in numerous publications by DC Comics, as well as in feature films and television shows. Since 1941, many of the comic books, films, and other works featuring Batman also depict his vehicle, the Batmobi
Register for Access and our Free Biweekly Alert for
This service is completely free. Access 250,000 archived articles from 100+ countries and get a personalised email twice a week covering developments (and yes, our lawyers like to think you've read our Disclaimer).
In association with

Mondaq Advice Center (MACs)
Related Video
Up-coming Events Search
Tools