United States

: Stolichnaya® – A Tale of Two Owners

A Russian pseudo-governmental entity claims that it is the rightful owner of the Stolichnaya trademark and that as a result, U.S. distributors who sell the product are acting in violation of established trademark rights.  The problem arises from the fact that the original owner — the Russian Federation – is no more.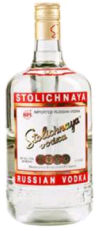 Following the collapse of the former nation state, a new mark owner emerged named Federal Treasury Enterprise Sojuzplodoimport ("FTE").  However, FTE's claim to own the mark was originally dismissed on grounds that it did not represent the original government owner.
Undeterred, FTE attempted to have the rights transferred to it from the now defunct Russian Federation throu
Register for Access and our Free Biweekly Alert for
This service is completely free. Access 250,000 archived articles from 100+ countries and get a personalised email twice a week covering developments (and yes, our lawyers like to think you've read our Disclaimer).
In association with

Mondaq Advice Center (MACs)
Related Video
Up-coming Events Search
Tools