Con la sentenza resa in data 7 dicembre 2017 dal Tribunale dell'Unione Europea (caso T-61/16), sezione ottava, the Coca-Cola Company (di seguito, "Coca-Cola") ha ottenuto una pronuncia che offre un utile contributo al fine di meglio delineare il tema dell'indebito sfruttamento della notorietà dell'altrui marchio, anche in una chiave di prospettiva futura rispetto ad un uso del secondo marchio non ancora attuale nell'UE.
Il procedimento ha visto contrapposta la famosa multinazionale di Atlanta all'EUIPO, in relazione alla domanda di annullamento di una precedente decisione emessa da detto ultimo organo a rigetto di una opposizione di Coca-Cola alla registrazione come marchio dell'Unione Europea del segno complesso "master", richiesta dalla società siriana Modern Industrial & Trading Investments (di seguito, "Mitico") ai sensi del Regolamento n. 207/2009 (ora n. 2017/1001), per le classi merceologiche nn. 29, 30 e 32 della Classificazione di Nizza.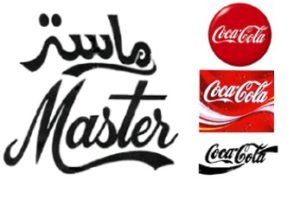 Coca-Cola ha quindi tempestivamente presentato opposizione alla registrazione ai sensi dell'art. 8, paragrafi 1 lett. b) e 5 del predetto Regolamento 207/2009, adducendo a fondamento alcuni dei marchi dell'Unione Europea di propria titolarità registrati anteriormente, oltre ad un ulteriore segno figurativo anteriore registrato nel Regno Unito, tutti rivendicanti le medesime classi merceologiche del segno "master".
L'EUIPO sia in prima che in seconda istanza aveva rigettato l'opposizione di Coca Cola a causa dell'assenza di rischio di confusione tra il segno oggetto della domanda di registrazione contestata ed i segni anteriori dell'opponente, oltre che sulla scorta di un non verificabile eventuale manifestarsi di parassitismo economico da parte di Mitico nei confronti di Coca-Cola.
A seguito di impugnazione della suddetta decisione, il Tribunale UE (sentenza del 1 dicembre 2014, caso T-480/12), ha stabilito la necessità di nuovo esame da parte dell'EUIPO, il quale avrebbe dovuto valutare se Mitico effettivamente traesse (o potesse, in futuro, trarre) un indebito vantaggio dall'utilizzo del proprio segno asseritamente confondibile coi segni Coca-Cola. La conseguente nuova decisione negativa emessa dall'EUIPO in data 2 dicembre 2015 è stata nuovamente impugnata da Coca-Cola avanti al Tribunale UE nel giudizio in commento.
Il Tribunale ha dapprima incentrato la propria attenzione sui presupposti per configurare un rischio di confusione ai sensi dell'art. 8, par. 5 del Regolamento n. 207/2009, ossia (i) identità tra segni, (ii) notorietà del marchio anteriore ed (iii) il rischio che l'uso del segno opposto costituisca un indebito vantaggio per il registrante, basato su carattere distintivo e notorietà del marchio anteriore, o che tramite esso si profili un pregiudizio per il già menzionato marchio anteriore.
Sull'ultima delle condizioni elencate, il cd. "parassitismo" quale indebito vantaggio per il titolare del segno opposto derivante dal suo essere confondibile con un marchio anteriore notorio, il Tribunale ha richiamato la previgente giurisprudenza in materia, per la quale il "parassitismo" attiene "[...] al rischio che l'immagine del marchio notorio o le caratteristiche da quest'ultimo proiettate siano trasferite ai prodotti designati dal marchio richiesto, in modo che la commercializzazione di questi ultimi sia facilitata da tale associazione con il marchio anteriore notorio".
Secondo il Tribunale, ai fini della prova di tale indebito vantaggio, l'opponente titolare del segno anteriore non è tenuto a dare prova di una violazione effettiva ed attuale del proprio marchio, quanto semmai fornire elementi dai quali si possa dedurre il serio rischio che la violazione stessa abbia luogo in futuro. Sul punto, con particolare riferimento a quei marchi che godono di notorietà eccezionalmente ampia (tra i quali è sicuramente annoverabile Coca-Cola), il Tribunale si è nuovamente conformato alla più recente giurisprudenza, secondo la quale "[...] è possibile [...] nel caso di opposizione fondata su un marchio che gode di una notorietà eccezionalmente ampia, che la probabilità di un rischio futuro non ipotetico di pregiudizio o di indebito vantaggio tratto dal marchio richiesto sia talmente manifesta che all'opponente non occorra invocare un altro elemento fattuale a tal fine, né dimostrare l'esistenza di tale elemento"
Alla luce dei criteri di cui sopra e dello specifico utilizzo del segno "master" da parte di Mitico, il Tribunale giunge alla conclusione per cui non è possibile escludere che vi sia un potenziale effettivo rischio di indebito vantaggio e di diluzione dei marchi dell'opponente derivante dal possibile futuro utilizzo del segno opposto.
Segnatamente, secondo il Tribunale, il fatto che il segno "master" sia attualmente utilizzato per la commercializzazione di bevande zuccherine gassate solo in Medio Oriente non implica che tale commercializzazione non possa essere effettivamente in futuro estesa all'Unione Europea, tanto più se si considera che il deposito della domanda di registrazione del segno contestato presso l'EUIPO può già essere, di per sé, conferma della futura intenzione di estensione distributiva del prodotto (quindi dell'uso del segno) anche alla stessa Unione, e che, in ogni caso, Mitico non ha addotto alcun elemento tale da poter sconfessare la valutazione sopra menzionata.
Parimenti, il fatto che Mitico utilizzi un dominio internet recante al suo interno la dicitura "master" associata alla dicitura "cola" (www.mastercola.com), benché tale sito non contenga pagine in lingua inglese od in altre lingue dell'Unione e riporti il marchio complesso "Master Cola", diverso dal segno "master" oggetto del giudizio in commento, può a sua volta essere preso in considerazione ai fini del potenziale verificarsi di parassitismo economico e diluzione del marchio dell'opponente.
In particolare, rileva il Tribunale, "[...] il termine «master» costituisce l'elemento distintivo e dominante del marchio Master Cola usato sul sito Internet «www.mastercola.com» dall'interveniente, in particolare per le bevande. Nell'ambito del marchio complesso Master Cola, quindi, l'elemento «master» continua ad essere percepito come un'indicazione dell'origine dei prodotti dell'interveniente. Pertanto, l'uso di tale termine quale componente del marchio complesso Master Cola costituisce certamente un uso del marchio Master in quanto tale". Pertanto a nulla rileva il fatto che il sito internet riporti un marchio diverso da quello contestato, giacché il primo comprende anche il secondo.
Sulla scorta di tali argomentazioni, quindi, il Tribunale UE ha disposto l'annullamento della decisione emessa in data 2 dicembre 2015 a seguito del procedimento R1251/2015-4. Mitico, pertanto, non potrà vedersi accordata la registrazione del segno "master", in quanto potenzialmente concretizzante fenomeni di parassitismo e diluzione nei confronti di Coca-Cola e dei segni anteriori di titolarità di quest'ultima.
The content of this article is intended to provide a general guide to the subject matter. Specialist advice should be sought about your specific circumstances.