India

: The Burgeoning Saga Of Character Merchandising Instances And Legalities
Last Updated: 22 June 2016

Article by Vikrant Rana

Most Read Contributor in India, April 2018
Indian Daily, the Times of India has recently reported that senior and famous comic-artist of India, Narayan Debnath who has created some popular cartoon characters like "Handa Bhonda", "Batul", "Nonte Phonte", detective Koushik Roy etc. has sought copyright protection of the cartoon characters created by him. Reportedly several platforms have misused the artist's characters thereby infringing copyright vesting in these characters originally created by Debnath.i
Aggrieved by the continuous copy and misuse of his creations, the artist has now decided to secure copyright protection over three of his characters namely "Handa Bhonda", "Batul", and "Nonte Phonte". The Times of India quotes the artist who states that "I always knew these were my creations, but now there will be a legal stamp on it."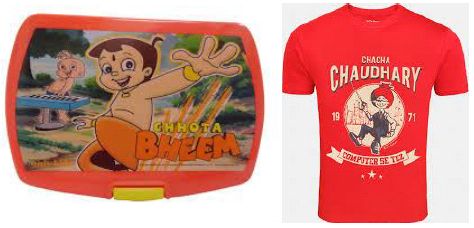 This is not the first instance
Register for Access and our Free Biweekly Alert for
This service is completely free. Access 250,000 archived articles from 100+ countries and get a personalised email twice a week covering developments (and yes, our lawyers like to think you've read our Disclaimer).
In association with
Mondaq Advice Centre (MACs)
Up-coming Events Search
Tools