Canada

: FMC's Overview Of Significant Developments In The Canadian Energy Industry - February, 2010

Last Updated: March 15 2010

Article by Doug Black Q.C., Anne Calverley Q.C., Douglas E. Crowther, Bill Gilliland, Alex MacWilliam, Rich Miller, Claude Morency, Cyrus Reporter, Ron Stuber and Helen T. Newland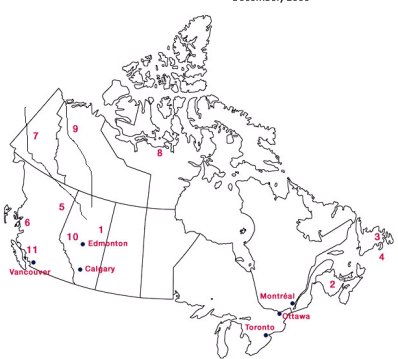 OIL SANDS NEWS
1. Imperial Oil announced that the company is expecting regulatory approval for a 20% increase in output at its Cold Lake oil sands facility by the end of June. This increase will add 250 mmbbl of reserves to the field. Imperial also announced the use of a sulfurfiltering plant to cut emissions, and new drilling techniques that will reduce the number of gravel pads needed to hold pump jacks.
1. Canadian Oil Sands Trust, a 37% stake-holder in Syncrude's oil sands project, reported it is planning to boost production at the project to 425,000 bpd of synthetic crude by 2020. This is 25,000 bpd
Register for Access and our Free Biweekly Alert for
This service is completely free. Access 250,000 archived articles from 100+ countries and get a personalised email twice a week covering developments (and yes, our lawyers like to think you've read our Disclaimer).
Events from this Firm
25 May 2018, Seminar, Toronto,
Canada
Dentons' Labour, Employment and Pensions group are hosting their highly-anticipated and complimentary half-day seminar on emerging workplace and human resources issues, with topics including:
14 Jun 2018, Other, Toronto,
Canada
Key features of the new economy – digitalization and the use of data, automation and the Internet of Things – as well as the rise of new distribution channels pose challenges to businesses and government enforcers.
In association with

Mondaq Advice Centre (MACs)
Related Video
Up-coming Events Search
Tools