Article by Doug Black, Q.C., Bill Gilliland, Alex MacWilliam, Miles Pittman, Anne Calverley, Rich Miller, Claude Morency, Cyrus Reporter, Ron Stuber and Jerry Farrell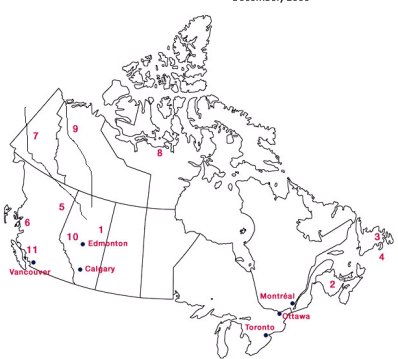 OIL SANDS NEWS:
1. Suncor announced that it is planning to resume construction on Stage 3 of its Firebag oil sands project. Design capacity for Stage 3 is approximately 68,000 bpd of bitumen. Production is expected to begin in the second quarter of 2011. Of the $5.5 billion that Suncor has set aside for capital spending next year, $1.5 billion will be for funding growth, and $4 billion for maintaining existing operations at its oil sands projects. Suncor also has plans for a Stage 4 project at Firebag which would begin production at the end of 2012.
1. The amount of mined bitumen from the oil sands in Alberta increased in the third quarter of 2009. Syncrude's bitumen production increased from 351,000 bpd produced in the third quarter of 2008 to 360,000 bpd during the third quarter of 2009. Mined bitumen production from Suncor also increased to a total of 309,730 bpd in the third quarter from 266,600 bpd produced in the third quarter of 2008.
The Canadian Energy Research Institute (CERI) recently released a report, entitled "Oil Sands Industry Update: Production Outlook and Supply Costs 2009 to 2043", which indicates that oil sands output will continue to increase. Current output from the oil sands ranges from 1.2 million to 1.3 million bpd of bitumen. The study placed bitumen production at 1.7 million bpd in 2015, 2.5 million bpd in 2020, 4.5 million bpd in 2030, and estimated it will reach a peak of 5.3 million bpd by 2041.
EAST COAST NEWS:
2. Husky Energy has announced the discovery of new oil resources in the White Rose area of offshore Newfoundland. The North Amethyst E-17 well was drilled in 2008 to delineate the producing formation of White Rose, as well as to explore the potential of the deeper Hibernia formation. Husky stated that recent analysis of the E-09 well data is very encouraging, as it contains an estimate of discovered PIIP (Petroleum- Initially-In-Place) of 100 million to 250 million bbls (best estimate 170 million bbls) of light crude oil.
3. International oilfield service company Expro has been awarded a contract from EnCana for work offshore Nova Scotia. The six-month surface testing and subsea landing string service contract will assist with the construction of four development wells in the Deep Panuke field.
The Canada Newfoundland and Labrador Offshore Petroleum Board announced that successful bids were received on all four parcels it recently offered, totalling $47 million for exploration rights in the Newfoundland and Labrador offshore area. NL09-01, located in the Jeanne d'Arc Basin, NL-0902, in the Laurentian Subbasin, and NL09-03, in the Western Newfoundland and Labrador Offshore Region, were among the bid parcels.
WEST COAST NEWS:
4. Quicksilver Resources announced that it expects to begin completion activities on its second exploratory well in the Horn River. This well is expected to include 12 stages of fracture stimulation, and will test the Klua/Evie formation. The company will be investing roughly $50 million (USD) in the Horn River Basin with exploratory licences that cover close to 127,000 net acres in the area.
5. Kitimat LNG Inc., the proposed LNG export facility on Canada's west coast, has been gaining support with the surge in natural gas volumes in British Columbia and the higher gas prices in Asia. The company announced it has memorandums of understanding with producers to supply the terminal, and has signed MOUs for shipment of the gas to Asia. The company stated, "For end-users, it's a new source of supply for them; they like that. They want to diversify their supply source (and) from a political point of view, they consider Canada very low risk."
4. Talisman announced that it has increased its land holdings in the Montney where it is expecting to complete 20 pilot wells this year. At the start of 2009, Talisman held 178,000 acres in the Montney and has since added more than 80,000 Tier 1 acres. To date, 27 wells have been drilled and, in the Pouce Coupe area, Talisman has completed two pads and brought one pad onstream.
4. EOG Resources is expecting to drill 12 shale gas wells this winter in the Horn River. The company announced that it completed seven wells in the area over the summer. Three of the company's wells had initial production at 23.4 mmcfpd, 19.3 mmcfpd and 17.2 mmcfpd, and four other EOG wells were testing at rates of between 18 mmcfpd and 16 mmcfpd.
4. EnCana announced that it has set aside $350 million for the Horn River play in its 2010 budget estimates. The company is expecting to drill 21 wells in the Horn River in 2010.
4. Orleans Energy announced that it drilled and completed two horizontal natural gas wells in the Montney on its western Kaybob land block. These wells are representative of the initial, successful application of multi-stage completion and horizontal drilling on these sections of land, which Orleans says works to validate the repeatable, scalable nature of its Triassic Montney resource play. Orleans has regulatory approval for a further five wells on each of 25 sections at Kaybob.
CANADIAN ARCTIC NEWS:
6. Imperial Oil, the lead partner in the Mackenzie Valley gas pipeline proposal, while awaiting a crucial regulatory report, is proceeding with the groundwork for what is viewed as a catalyst to more exploration in the Beaufort Sea and other locations in the Arctic. The pipeline project has been beset by delays and cost hikes, but Imperial is moving ahead based on the belief that natural gas demand will increase drastically in the next 25 years. "(Gas is) going to play an absolutely critical (and) a significant role in the world meeting all climate change goals, not only just in North America but around the world," the company stated.
ALTERNATIVE ENERGY NEWS:
7. Greengate Power announced it intends to have the first 300 MW stage of its $700 million Black Spring Ridge wind project in southern Alberta ready for 2011 operation. The 50,000 acre site, which is adjacent to a 240 kV power transmission line, is located on private land 30 km north of the city of Lethbridge.
8. OpenHydro and its partner Nova Scotia Power have installed the first commercial scale in-stream tidal turbine in Canada's Bay of Fundy. The 400-tonne 'open centre' turbine is now rotating with the tidal cycle, and will undergo a period of testing and data collection. With 115 billion tonnes of water flowing in and out of the Bay of Fundy every 12 hours, the tidal range in the bay is the largest in the world.
9. AltaGas announced it has completed its $200 million Bear Mountain wind farm project on budget and ahead of schedule. The 102 MW wind farm will provide electricity for the South Peace Region of northeastern British Columbia, and is the first operational wind farm in the province. Bear Mountain uses 34 German-imported 3 MW Enercon wind turbines.
ON THE HORIZON:
EnCana Corporation has completed its transaction to divide into two energy companies. Cenovus Energy Inc. is an integrated oil company, and EnCana Corporation is now a pure play natural gas company. Shareholders of EnCana voted 99% in favour of the split.
The Alberta government has announced that it will be awarding $425 million in funding to the Alberta Carbon Trunk Line, a 240 kilometre pipeline to transport carbon dioxide from the industrial heartland near Edmonton to oilfields in central Alberta. The carbon dioxide will then be used for enhanced oil recovery. Once completed, it is estimated that the pipeline will store 14.6 million tonnes of carbon dioxide per year, making it the largest carbon capture and storage project in the world. A letter of intent for the project has been signed between the government and Enhance Energy.
ABBREVIATIONS
In this newsletter, all dollar amounts are Canadian dollars unless otherwise stated. We have also used the following abbreviations: bpd - barrels per day; mmcfpd - million cubic feet per day; bcfpd - billion cubic feet per day; tcf - trillion cubic feet; bbl - barrel; mbbl - thousand barrels; mmbbl - million barrels; bbbl - billion barrels; boe - barrels of oil equivalent; MW – megawatts; kV – kilovolts; km – kilometres.
The content of this article is intended to provide a general guide to the subject matter. Specialist advice should be sought about your specific circumstances.