Article by Doug Black, Q.C., Bill Gilliland, Alex MacWilliam, Miles Pittman, Anne Calverley, Rich Miller, John Hurley, Cyrus Reporter, Ron Stuber and Jerry Farrell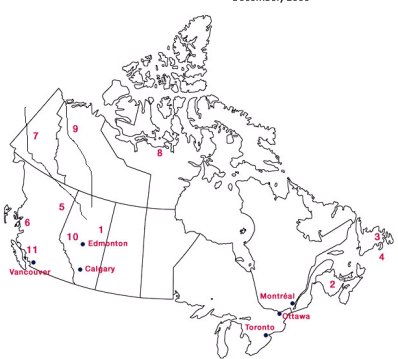 OIL SANDS NEWS
1. Cenovus announced plans for a proposed in situ oilsands project representing the first commercial use of a solvent to recover up to 120,000 bpd of bitumen. The company's Narrows Lake project will use a new steam-assisted process ("SAP"), and steam-assisted gravity drainage ("SAGD"). By injecting solvents with steam, SAP improves the recovery of deeper-lying bitumen deposits. Cenovus expects to file its regulatory application in the second quarter of 2010.
1. Imperial Oil stated it is making use of advanced technologies at its Kearl oilsands mine to minimize the mine's environmental effects. The company announced it is "absolutely committed to finding innovative and integrated solutions to delivering reliable, environmentally responsible energy from the oilsands and Impresource." Kearl, set to start-up in 2012, will include cogeneration technology erial's new froth treatment technology to extract bitumen, an energy efficient way to obtain a higher grade quality of bitumen This project will also be the first oilsands mine that will ship bitumen directly to markets as dilbit, removing the need for an upgrader to make saleable crude oil.
1. Suncor announced it averaged roughly 302,000 bpd in oilsands production during September, an increase over the year to date average production of 295,000 bpd. This production includes upgraded sweet and sour synthetic crude oil and diesel along with non-upgraded bitumen sold directly to market from all Suncor-operated facilities. This also includes volumes that had been previously processed for Petro-Canada, on a fee-for-service basis, but not any of Suncor's proportionate production share from its joint venture with Syncrude.
1. Total stated that the sanctioning of a 90,000 bpd of bitumen addition to the Surmont project, owned 50-50 by Total and ConocoPhillips, may come as early as this year. A decision to build this additional phase would be another major boost for the oil sands, which have been experiencing an outlook of rising optimism.
1. OPTI Canada announced that it will explore strategic alternatives for enhancing shareholder value. The company believes that the current trading price of its common shares is not an accurate reflection of the value of its assets. OPTI currently has a 35% working interest in a world-class joint venture with Nexen. The Company's operations have been improving, and it expects continued production ramp-up through 2010.
Imperial Oil reported that its Cold Lake in situ field pilots have surpassed one bbbl of cumulative bitumen production. The company filed amendment applications for its Cold Lake Nabiye in situ expansion project in September. The proposed changes to the project would make it more energy efficient, reduce its greenhouse gas and sulphur dioxide emissions, and result in a reduced surface footprint. This expansion will be able to access a further 250 mmbbl of undeveloped resource.
EAST COAST NEWS
2. Vulcan Minerals announced that it is running production casing to total depth in the Robinson's #1 well in western Newfoundland, stating that the well encountered natural gas shows with very good correlation of increased shows with sandstone beds. The company said that this first deep well in the basin has proven the existence of a substantial natural gas-charged section.
3. Triangle Petroleum has started a 2-D seismic program on the west-central area of the Windsor Block in Nova Scotia, which will assess a geologic structure where no seismic has yet been attained. Areas with geologic structure are believed by the company to hold the greatest potential for existence of both Horton Bluff gas shales and conventional reservoirs. Triangle is now seeking out partners to participate in the next round of drilling in this Block.
WEST COAST NEWS
4. Pengrowth has signed a deal to buy 28,842 acres in the Horn River shale play in British Columbia for $9 million. The deal will leave the company with a 10% interest in the Dilly Creek block, and a 100% interest in the Moss Creek and Gunnell Creek lands. Once this deal is complete, Pengrowth's total land in the play will be 73,147 net acres.
4. Husky announced that the completion and testing of two wells in the Montney and Doig formations demonstrate "very encouraging" results. The Company stated in a news release that "the recoverable resource potential from these wells are substantial and among the best vertical tests from the Doig/Montney play." Husky has acquired 12,500 net acres of land in the area, bringing its total land in the region to more than 24,000 net acres.
4. Encana and Apache Corporation announced that they plan to have 27 horizontal gross wells on production by the first half of 2010. The joint venture partners have fully drilled an 11-well and a 16-well pad that are awaiting completion. Completion is expected to begin on the Apache pad in December, with fracing starting in early January. Encana will then follow with fracing of the remaining 11 wells.
CANADIAN ARCTIC NEWS
5. The Canadian minister overseeing the Mackenzie Valley gas pipeline stated that project backers were still considering his offer of financial support, but would not comment on whether cabinet has rejected his proposal. "The proponents continue to assess the fiscal framework that has been put forward previously by the government," he stated. Both Exxon Mobil and Imperial Oil have not been swayed from plans for the $16.2 billion project, despite media reports that have cast doubt on the project recently. Exxon Mobil announced that "we along with the other proponents of the project continue to work diligently with the communities, the regulators and the government to progress this project. We hope that we will see an outcome to that in the not too distant future."
ALTERNATIVE ENERGY NEWS

6. Enbridge will acquire the largest solar energy project in Canada from First Solar. The project is located near Sarnia, Ontario, and is targeted for completion by the end of this year. All power produced at the facility will be purchased by Ontario Power Authority under a 20-year agreement.
Shell Canada's Quest carbon capture and storage ("CCS") project has been chosen by the provincial and federal governments to receive $865 million in funding. Alberta is investing $745 million through its CCS fund, and the federal government will be investing $120 million through its Clean Energy Fund. The Shell project, with partners Chevron and Marathon Oil, will cost a total of $1.35 billion, and will be capable of injecting a proposed 1.1 megatonnes of carbon dioxide per year.
ON THE HORIZON
Suncor announced it is aiming to sell up to $3.8 billion in assets in 2010, as a means to cutting debt following its takeover of Petro-Canada. The assets the company is looking to jettison include 1/3 of its natural gas holdings, some smaller interests in the North Sea, and all of its assets in Trinidad and Tobago.
The Korean National Oil Company ("KNOC") announced that it will acquire Harvest Energy Trust for $4.1 billion, in an effort to enhance its North American growth strategy and secure reserves for the country's petroleum demand. KNOC stated that Harvest's assets have long term potential which will be unlocked through increased spending. The transaction is subject to court and regulatory approval, as well as approval by 2/3 of Harvest's unitholders. The deal is expected to close in December.
ABBREVIATIONS
In this newsletter, all dollar amounts are Canadian dollars unless otherwise stated. We have also used the following abbreviations: bpd - barrels per day; mmcfpd - million cubic feet per day; bcfpd - billion cubic feet per day; tcf - trillion cubic feet; bbl - barrel; mbbl - thousand barrels; mmbbl - million barrels; bbbl - billion barrels; boe - barrels of oil equivalent; MW - megawatts.
The content of this article is intended to provide a general guide to the subject matter. Specialist advice should be sought about your specific circumstances.