Article by Doug Black, Q.C., Bill Gilliland, Alex MacWilliam, Miles Pittman, Anne Calverley, Rich Miller, John Hurley, Cyrus Reporter, Ron Stuber and Jerry Farrell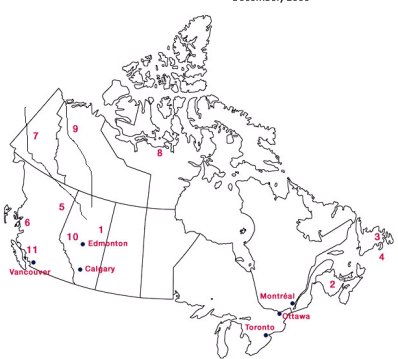 Oil Sands News
1.Devon Energy reported its Jackfish steam assisted gravity drainage oilsands project averaged 28,000 bpd of bitumen in June, representing an increase of 14,500 bpd over June 2008. Growing production from the project raised the company's total production in Canada for the quarter by almost 12,000 boe.
1.North American Energy Partners stated the long-term outlook for investment in the Canadian oilsands is improving as a result of stronger prices and lower costs. The company is, however, maintaining cautious expectations for the second quarter, due to past project deferrals and postponements.
1.PetroChina International Investment Company, a wholly-owned subsidiary of PetroChina Company, announced it has entered into an agreement with Athabasca Oil Sands to acquire a 60% working interest in Athabasca's MacKay River and Dover oilsands projects for $1.9 billion. Athabasca expects to file an application with the Energy Resources Conservation Board for the first phase of the MacKay River project by the end of 2009. Together the MacKay and Dover projects are estimated to contain five billion bbls of best case contingent bitumen.
1.Alberta Oilsands announced it is expecting to submit an application to the Energy Resources Conservation Board for the first phase of a 2,000 bpd of bitumen pilot project. Testing over two seasons, along with an independent resource assessment, suggest the Clearwater West area has a large quantity of bitumen in a high quality reservoir.
1.Alberta Environment has given Osum Oil Sands its final terms of reference for an environmental impact assessment on the company's proposed Taiga oilsands project. The project will be located near Cold Lake and is set to produce a proposed 35,000 bpd of bitumen. Osum plans to begin construction in the third quarter of 2011, pending regulatory approval. Start-up is expected to take place in the second quarter of 2013.
1.Bitumen production in the second quarter of 2009 from Alberta's oilsands mines increased by more than 100,000 bpd from the second quarter of 2008. This increase is due to the ramping up of Canadian Natural Resources Limited's Horizon mine, and production from Suncor Energy reaching 327,950 bpd of mined bitumen during the quarter.
1.BlackPearl Resources is continuing to work on its application for regulatory approval to construct and operate a steam assisted gravity drainage pilot project in the Athabasca oilsands. The company would like to have construction completed by the first quarter of 2011. A 31 kilometre permanent road to the worksite is required, construction of which is scheduled to begin in September.
East Coast News
2.Pengrowth announced that a minor delay was experienced in ramping up production following a maintenance outage for the Sable Offshore Energy Project in Nova Scotia, due to Hurricane Bill. However, the hurricane did not cause any damage to the satellite platforms, and production resumed shortly after the hurricane passed. Pengrowth is an 8.4% non-operating interest partner in this ExxonMobil-operated field.
3.Husky Energy announced it expects to see continued strong production from the White Rose oilfield offshore Newfoundland and Labrador, and good overall performance from the SeaRose FPSO (floating production, storage and offloading vessel), which the company sees as an important part of Husky's current operations and future growth. Husky is the operator of the oilfield, holding a 72.5% working interest. Suncor Energy owns the remaining 27.5% working interest.
West Coast News
4.Trilogy Energy Trust announced it expects to produce an average of 20,000 boe per day this year, with average operating costs of $12.25 per boe. This will bring the company's capital expenditures, excluding acquisitions, to $80 million. Trilogy is planning to expand its Kaybob North gas plant which includes plans for a 12 inch pipeline running 53 kilometres into their Montney gas project at Presley. The expansion project will cost an estimated $38 million, but the company is predicting a cost savings of up to $12 million per year by having the facilities in place.
4.Pemberton Energy announced it is planning to proceed with drilling a horizontal re-entry well at Montney on the belief there are two additional oil pools above the Montney pool. The re-entry well will be drilled as soon as possible. The company estimates prospective resources at Montney to be 4.4 million bbls of oil.
4.Canadian Spirit Resources, the joint partner in the Farrell Creek property with Canbriam Energy, announced it will be drilling a vertical well in Montney in September. The company anticipates that by year-end seven wells will be flowing from its Gething pilot project. It currently has gas flowing from four wells in the Gething formation.
4.Quicksilver Resources Canada announced it is focusing most of its Canadian efforts on exploratory activities in the Horn River Basin where the company holds a 100% interest in 127,000 acres. Quicksilver estimates it will drill over 70 wells in the next 10 years in order to hold its land in the basin.
Canadian Arctic News
5.Prime Minister Stephen Harper recently visited Canada's North, formally unveiling the federal government's new economic development office. The Northwest Territories government stated that the Mackenzie Valley pipeline project would assist the federal government's strategy by bringing development to the North. Ottawa is currently negotiating with the partners of the pipeline project, including the Aboriginal Pipeline Group, Imperial Oil, ConocoPhillips, Royal Dutch Shell, and Exxon Mobil, on a fiscal framework which would contain federal support for required infrastructure. The federal government stated that it believes it is "making progress on a fiscal framework that will make the project viable."
Alternative Energy News
Ontario is in the process of establishing a new Green Energy Act, which is stated to be "a new direction for an economy suffering the demise of North American manufacturing." While the Act will not take effect for a few more months, businesses have started to position themselves to capitalize on the new opportunities. Project types will include solar, wind, waterpower, biomass, biogas, and landfill gas. NowSolar Inc., one of the newly-formed companies expecting to benefit under the "green experiment", noted that large companies in France and Spain have indicated particular interest in these projects.
On the Horizon
British Columbia announced a stimulus package designed to increase investment and produce immediate revenue for the province. All new natural gas wells drilled in B.C. between September 2009 and June 2010 will be charged a nominal 2% royalty rate for the first year of production. The package also includes several other royalty and regulatory initiatives, which will enhance the province's competitive business climate.
On August 1, 2009, Petro-Canada completed its merger with Suncor. The new company, Suncor Energy, began trading on the New York Stock Exchange on August 3, 2009. When Suncor Energy opened trading, it became the largest energy company in Canada and the fifth largest energy company in North America by market value.
FMC Publications
Doing Business in Canada: Practical Considerations for Investors
FMC has recently updated our Doing Business in Canada publication. The document provides a general overivew and practical considerations on the establishment, acquisition or conduct of a business in Canada.
Click here to open the publication.
We Have Moved
The Calgary office of Fraser Milner Casgrain LLP has moved as of August 7, 2009.
New Address
Fraser Milner Casgrain LLP
Bankers Court
15th Floor
850 - 2nd Street SW
Calgary, AB T2P 0R8
Click here for more information.
The content of this article is intended to provide a general guide to the subject matter. Specialist advice should be sought about your specific circumstances.