Canada

: FMC´s Overview Of Significant Developments In The Canadian Energy Industry - August, 2009

Last Updated: September 15 2009

Article by Doug Black, Q.C., Bill Gilliland, Alex MacWilliam, Miles Pittman, Anne Calverley, Rich Miller, John Hurley, Cyrus Reporter, Ron Stuber and Jerry Farrell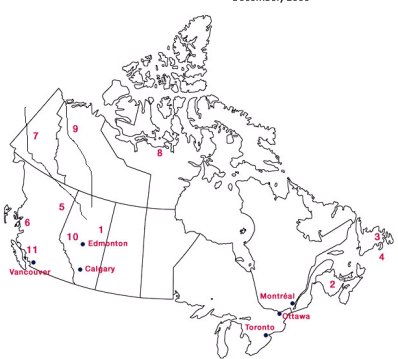 Oil Sands News
1.Devon Energy reported its Jackfish steam assisted gravity drainage oilsands project averaged 28,000 bpd of bitumen in June, representing an increase of 14,500 bpd over June 2008. Growing production from the project raised the company's total production in Canada for the quarter by almost 12,000 boe.
1.North American Energy Partners stated the long-term outlook for investment in the Canadian oilsands is improving as a result of stronger prices and lower costs. The company is, however, maintaining cautious expectations for the second quarter, due to past project deferrals and postponements.
Register for Access and our Free Biweekly Alert for

This service is completely free. Access 250,000 archived articles from 100+ countries and get a personalised email twice a week covering developments (and yes, our lawyers like to think you've read our Disclaimer).
In association with

Mondaq Advice Centre (MACs)
Related Video
Up-coming Events Search
Tools