Canada

: Death Of A TFSA Holder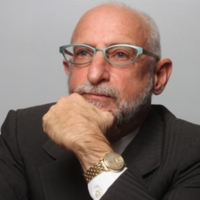 Death of a TFSA Holder: You Can't Take It With You, But Can Your Heirs? A Canadian Tax Lawyer's Guide
The Tax-Free Savings Account ("TFSA") offers numerous tax benefits. But many Canadiantaxpayers neglect to consider their TFSA when devising an estate plan. This article discusses the basic Canadian tax implications following the death of a TFSA holder.
When the owner of a TFSA dies, the tax consequences turn primarily on whether the owner had a surviving spouse or common-law partner who qualified as the TFSA's "successor holder."
"Successor Holder"of a TFSA
An individual is the "successor holder" of a Tax-Free Savings Account if the individual:
Register for Access and our Free Biweekly Alert for
This service is completely free. Access 250,000 archived articles from 100+ countries and get a personalised email twice a week covering developments (and yes, our lawyers like to think you've read our Disclaimer).
In association with

Mondaq Advice Centre (MACs)
Related Video
Up-coming Events Search
Tools