Canada

: Ontario Non-Resident Speculation Tax—A Canadian Tax Lawyer Analysis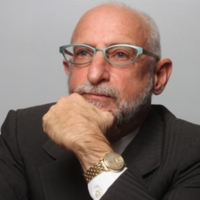 Introduction - Ontario Non-Resident Speculation Tax
A taxpayer is subject to many types of taxes and the rules for each type of tax are laid out in a piece of legislation. In addition to the federal income taxes laid out in the Income Tax Act (the "ITA") a taxpayer is subject to provincial taxes. One particular type of provincial tax in Ontario is called a land transfer tax which applies, generally, when land (situated in Ontario) is acquired or a beneficial interest in land (situated in Ontario) is acquired. This article will discuss a new type of land transfer tax that applies to residential property located in the Greater Golden Horseshoe Region ("GGH") as defined by the Land Transfer Tax Act. This tax is called the Non-Resident Speculation Tax and applies in addition to the general land transfer tax in Ontario.
The Greater Golden Horseshoe Region: What is it?
The GGH is approximate 32,000 km2 and is an urban area in southern
Register for Access and our Free Biweekly Alert for
This service is completely free. Access 250,000 archived articles from 100+ countries and get a personalised email twice a week covering developments (and yes, our lawyers like to think you've read our Disclaimer).
In association with

Mondaq Advice Centre (MACs)
Related Video
Up-coming Events Search
Tools