Canada

: Sarmadi v. Canada — Credibility In Tax Law Cases — A Canadian Tax Lawyer Analysis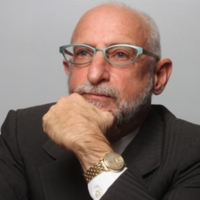 Summary - Sarmadi v. Canada, 2017 FCA 131
In Sarmadi v. Canada, 2017 FCA 131, the appellant taxpayer appealed to the Federal Court of Appeal from the decision of the Tax Court of Canada to deny his appeal. Specifically, the taxpayer alleged that the Tax Court judge made a palpable and overriding error by rejecting evidence that the appellant's father had loaned him a total of $90,000 during the 2003 and 2004 tax years, which, if accepted, would have reduced the amount of income assessed by CRA to the taxpayer's 2003 and 2004 taxation years by $90,000.
Facts Sarmadi v. Canada
The taxpayer operated a taxi business and owned multiple rental properties during the 2003 and 2004 taxation years. During that period the taxpayer was also a full-time student. CRA undertook a tax audit of the taxpayer's 2003 and 2004 personal tax returns. The CRA auditor determined that records provided by the taxpayer were inadequate and incomplete an
Register for Access and our Free Biweekly Alert for
This service is completely free. Access 250,000 archived articles from 100+ countries and get a personalised email twice a week covering developments (and yes, our lawyers like to think you've read our Disclaimer).
In association with

Mondaq Advice Centre (MACs)
Related Video
Up-coming Events Search
Tools