Canada

: Bitcoins Are Not Cash - Tax And Other Issues With Bitcoin Payments - Canadian Tax Lawyer Analysis (Video)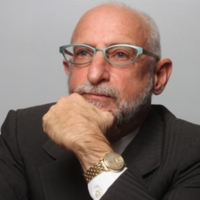 Although bitcoins and other digital currencies are often considered to be a cash equivalent, they are not the same as cash. This article explores severalpractical concerns arising from cryptocurrencies, such as bitcoin. In particular, itbriefly discusses some tax issues and also examineswhether rules limiting cash receipts by lawyers and paralegals apply to bitcoin and other cryptocurrencies.
The Nature of Bitcoin and Cryptocurrency Transactions
Unlike a traditional online transaction, bitcoin and cryptocurrency transactions do not rely on a third party for facilitation or security. With a traditional online transaction, a third party, usually a bank or online pa
Register for Access and our Free Biweekly Alert for
This service is completely free. Access 250,000 archived articles from 100+ countries and get a personalised email twice a week covering developments (and yes, our lawyers like to think you've read our Disclaimer).
In association with

Mondaq Advice Centre (MACs)
Related Video
Up-coming Events Search
Tools