Canada

: When Tax-Free Savings Accounts Are No Longer Tax Free: The Canada Revenue Agency's Aggressive Audit Campaign Against TFSAs Carrying On A Business—A Canadian Tax Lawyer's Analysis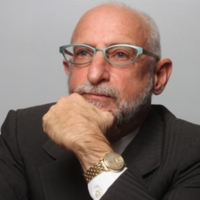 IntroductionTax-Free Savings Accounts Audits
Introduced in 2009, the tax-free savings account allows individuals to set money aside tax free. While you cannot claim tax deductions for your TFSA contributions, the TFSA's earnings are tax free even when withdrawn. If the tax-free savings account carries on a business, however, that income is taxable under subsection 146.2(6) of Canada's Income Tax Act.
Recently, the Canada Revenue Agency has hung its hat on the business-income exclusion as the basis for an aggressive audit campaign. The CRA claims that it has identified over $75 million owing from inappropriate TFSA use. Of the $75 million, 20 percent comes from tax-free savings accounts that, according to CRA, carry on a business.
This article first discusses the factors that the Canada Revenue Agency uses to determine whether a TFSA carries on a business. Next, it compares the Agency's approach to TFSAs with its contrary stanc
Register for Access and our Free Biweekly Alert for
This service is completely free. Access 250,000 archived articles from 100+ countries and get a personalised email twice a week covering developments (and yes, our lawyers like to think you've read our Disclaimer).
In association with

Mondaq Advice Centre (MACs)
Related Video
Up-coming Events Search
Tools