Canada

: Bitcoin& Cryptocurrency Taxation In Canada – Canadian Tax Lawyer Analysis (Video)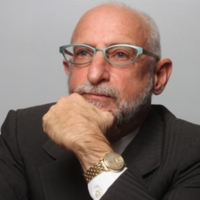 Bitcoin &Bitcoin Transactions: The Basics
At bottom, the bitcoin system is a system of digital currency. In particular, a bitcoin functions as a digital asset, serving as a medium of exchange. Like other cryptocurrencies, the bitcoin system relies on cryptography to ensure that transactions remain secure. A bitcoin has no physical form, and it does not provide its owner with any inherent rights to property or another currency. Instead, a bitcoin user installs an application, which acts as a "bitcoin wallet," on his or her phone, tablet, or computer.
Unlike a traditional online transaction, a bitcoin transaction does not rely on a third party for creation or security. Traditionally, the central bank of a sovereign nation creates currency. For online transactions, a third party, usually a bank or
Register for Access and our Free Biweekly Alert for
This service is completely free. Access 250,000 archived articles from 100+ countries and get a personalised email twice a week covering developments (and yes, our lawyers like to think you've read our Disclaimer).
In association with

Mondaq Advice Centre (MACs)
Related Video
Up-coming Events Search
Tools