August 24, 2017 - Yesterday, the Department of Immigration, Refugees and Citizenship Canada (IRCC) invited 3035 people to apply for Permanent Residence to Canada through Express Entry. The number of invitations issued increased by 44 invitations from the last draw on August 9, 2017. Candidates in the Express Entry pool for immigration to Canada with 434 or more Comprehensive Ranking System (CRS) points have been invited to apply for Permanent Residence. The CRS cut-off threshold increased slightly by 1 point since the previous draw.
If you would like more information about Express Entry, or require assistance in preparing a profile, please contact Green and Spiegel.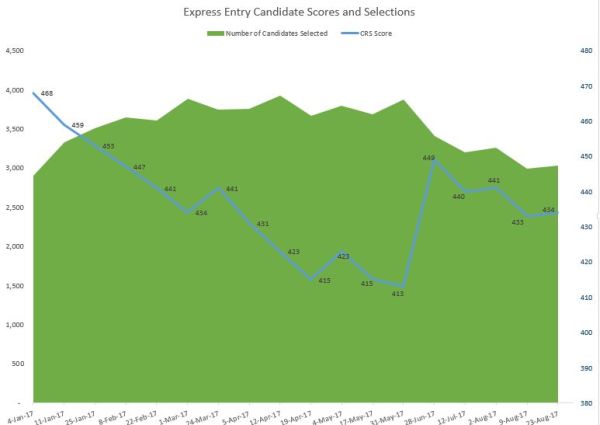 The content of this article is intended to provide a general guide to the subject matter. Specialist advice should be sought about your specific circumstances.