Canada

: Proposed Changes To The CRA Voluntary Disclosures Program (VDP) – Treatment Of GST/HST Under The Proposed VDP Changes - A Canadian Tax Lawyer Analysis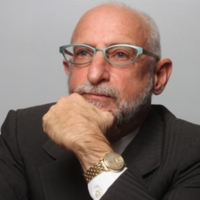 CRA Voluntary Disclosures Program (VDP) – Current Rules
The CRA Voluntary Disclosures Program (VDP or Canadian Tax Amnesty) is a program administered by the Canada Revenue Agency (CRA). This program allows Canadian taxpayers to come forward and disclose any inaccuracies or incomplete information or omissions regarding their tax reporting. Under the current rules, the acceptance of a voluntary disclosure is predicated on the satisfaction of four requirements: 1) a penalty owing; 2) no ongoing enforcement actions; 3) the year in question must be at least one year old; and 4) the disclosure must be complete. If the VDP accepts a disclosure, the disclosing taxpayer will avoid criminal tax evasion prosecution and gain benefits from the waiver of civil tax penalties and partial interest relief. Call one of our top Canadian tax lawyers and find out how you can make a voluntary disclosure before the rules change.
Proposed Key Changes to the Voluntary Dis
Register for Access and our Free Biweekly Alert for
This service is completely free. Access 250,000 archived articles from 100+ countries and get a personalised email twice a week covering developments (and yes, our lawyers like to think you've read our Disclaimer).
In association with

Mondaq Advice Centre (MACs)
Related Video
Up-coming Events Search
Tools