Canada

: Proposed Changes To The Voluntary Disclosures Program (VDP) – How To Submit A Voluntary Disclosure – A Canadian Tax Lawyer Analysis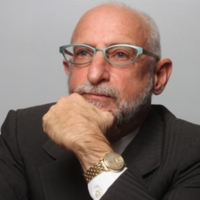 Proposed Changes to the Voluntary Disclosures Program (VDP)
On Friday June 9 CRA released proposed changes to the Voluntary Disclosures Program (VDP or Canadian Tax Amnesty). These proposed changes are contained in Draft Information Circular - IC00-1R6 - Voluntary Disclosures Program and the new rules are expected to take effect in the fall of 2017 or the beginning of 2018. The new rules significantly reduce the availability of tax amnesty under the VDP. To discuss the proposed changes and how they could affect your circumstances, make an appointment with one of our experienced Canadian tax lawyers.
Current Rules – Submitting a Voluntary Disclosure to the CRA
Under the current rules of the VDP, there are two ways to initiate a voluntary disclosure, on a named basis or on an anonymous basis, of which the latter are typically referred to as no-name voluntary disclosures. Under a named voluntary disclosure, an individual taxpayer coming f
Register for Access and our Free Biweekly Alert for
This service is completely free. Access 250,000 archived articles from 100+ countries and get a personalised email twice a week covering developments (and yes, our lawyers like to think you've read our Disclaimer).
In association with

Mondaq Advice Centre (MACs)
Related Video
Up-coming Events Search
Tools