Canada

: Tax Refunds: Corporate Tax Credits From Closed Tax Years - Re-Appropriation Of Amounts – A Canadian Tax Lawyer Analysis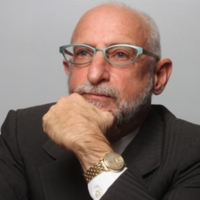 When a taxpayer files a tax return within 3 years of the end of the taxation year, the Canada Revenue Agency ("CRA") is obligated to refund to the taxpayer any overpayments of tax. Outside of that 3 year period, the CRA is no longer required to issue a tax refund, but may still issue tax refunds to individual taxpayers at the CRA's discretion. The CRA has no discretion to issue refunds to corporations after the 3 year period; however, a corporation can apply under s.221.2 of the Income Tax Act to re-allocate tax credits that it has stemming from those statute barred years to offset current or expected taxes owing.
Refunds of Tax Overpayments
Under s.164 of the Incom
Register for Access and our Free Biweekly Alert for
This service is completely free. Access 250,000 archived articles from 100+ countries and get a personalised email twice a week covering developments (and yes, our lawyers like to think you've read our Disclaimer).
In association with

Mondaq Advice Centre (MACs)
Related Video
Up-coming Events Search
Tools