Canada

: Introduction – Amalgamations And GST/HST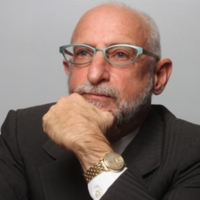 Tax planning for reorganizations and other corporate transactions frequently involve amalgamations. An amalgamation occurs when two or more corporations (known as the "predecessor corporations") are combined together to create a single corporation (known as the "new corporation"). When setting up a tax plan that includes an amalgamation, it is important to consider all of the tax consequences, including the GST/HST consequences. Our experienced Canadian tax consultants can provide tax help that will enable to you determine the most tax efficient way to reorganize your business and help you to avoid both income tax and GST/HST tax planning traps.
Amalgamation Transfers are GST/HST Free
Under the Canadian Excise Tax Act, GST/HST must be paid on all taxable su
Register for Access and our Free Biweekly Alert for
This service is completely free. Access 250,000 archived articles from 100+ countries and get a personalised email twice a week covering developments (and yes, our lawyers like to think you've read our Disclaimer).
In association with

Mondaq Advice Centre (MACs)
Related Video
Up-coming Events Search
Tools