Canada

: East And West Tax Protesters Sentenced To Jail In Tax Prosecutions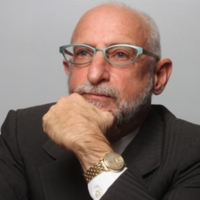 The tax protester (de-taxer) movement is clearly a national phenomenon, with tax protesters in both the west and east having been recently convicted of tax evasion after successful CRA tax prosecutions.
In Quebec, Montréal resident Timothée Bessette pled guilty on November 18, 2016, to a tax evasion charge and he was sentenced to eighteen months in prison. According to the evidence, he advised and helped 11 individuals to avoid or try to avoid paying more than $390,000 in income tax for the 2003 to 2010 tax years by claiming inadmissible expenses to reduce or cancel their taxable income. He acted as a facilitator for Christian Lachapelle, a tax protester promoter, who himself pled
Register for Access and our Free Biweekly Alert for
This service is completely free. Access 250,000 archived articles from 100+ countries and get a personalised email twice a week covering developments (and yes, our lawyers like to think you've read our Disclaimer).
In association with

Mondaq Advice Centre (MACs)
Related Video
Up-coming Events Search
Tools