Canada

: Canadian Tax Lawyer Solution To Changes To The Eligible Capital Property (Goodwill) Tax Rules – Part 2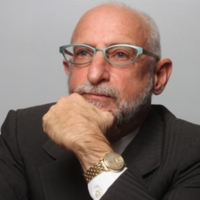 Part II: Introduction to Changes to the Eligible Capital Property (Goodwill) Tax Rules
Having explored the concept of Eligible Capital Property along with its existing tax treatment under Canada's Income Tax Act, we will analyze the changes taking place on January 1, 2017.
Business owners are reminded that our expert Canadian tax lawyers can help them to take advantage of the existing soon to change tax rules by carefully planning a corporate tax reorganization before the year's end.
Active vs. Passive Income
Under Canadian tax law, preferential treatment is given to income that flows from an active business vs. income earned from a passive source as we discussed in Part I of this article.
A full explanation of the subtle nuances of income characterization is beyond the s
Register for Access and our Free Biweekly Alert for
This service is completely free. Access 250,000 archived articles from 100+ countries and get a personalised email twice a week covering developments (and yes, our lawyers like to think you've read our Disclaimer).
In association with

Mondaq Advice Centre (MACs)
Related Video
Up-coming Events Search
Tools