Canada

: Changes To The Goodwill Tax Rules & Reorganization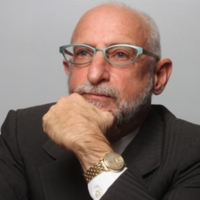 Changes to the Eligible Capital Property Tax Rules: How Canadian Tax Lawyers Can Help you Protect your Hard-Earned Goodwill
Part I: Introduction to New Tax Rules for Goodwill
New tax changes are set to come into force on January 1, 2017 with respect to the income tax treatment of Goodwill. The new tax rules will result in higher taxes on the sale of Goodwill and the inability to defer income from the sale using a corporation.
Business owners should contact our experienced Canadian tax lawyers immediately in order to take advantage of the tax savings offered by the old rules by carrying out a corporate reorganization to take adv
Register for Access and our Free Biweekly Alert for
This service is completely free. Access 250,000 archived articles from 100+ countries and get a personalised email twice a week covering developments (and yes, our lawyers like to think you've read our Disclaimer).
In association with

Mondaq Advice Centre (MACs)
Related Video
Up-coming Events Search
Tools